Midwife
Application Deadline: 2023-02-17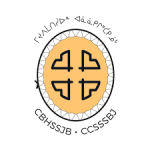 Website Cree Board of Health and Social Services of James Bay
SUMMARY OF THE POSITION
Midwifery services are an emerging service in our organization and we are seeking midwives for flexible temporary assignments based on candidate's availabilities. Under the coordination of the Head of Midwifery, responsibilities will include full maternity follow-up and support to her teammate. She will also participate in all related activities including meetings and team support duties. She will work closely with the various partners working in the facility.
SPECIFIC FUNCTIONS
·        Follows up on the pregnancies of midwives on leave as well as assistance with deliveries;
·        Participates in activities related to midwifery practice (prenatal meetings, information sessions, team meetings, working committees and all other administrative and clinical tasks related to her function).
·        Follows-up on birth planning;
·        Assess pregnancies and monitor proper development;
·        Conduct prenatal consultations and courses;
·        Administer medications during pregnancies, labour, delivery and the postnatal period;
·        Provide primary care for low-risk deliveries;
·        Examine newborns;
·        Works closely with physicians and nurses for any medical concerns or emergencies, and also collaborates with other stakeholders and professionals in the network such as the nutritionist, community worker and social worker to provide the best possible care to pregnant individuals and their families;
·        Provide cares for mothers and babies during the six weeks following childbirth;
·        Discuss the various methods of contraception;
·        Perform all other tasks associated with her role.
 
REQUIREMENTS
Education:
·        Bachelor of Midwifery
·        Member of the Ordre des sages-femmes du Québec;
·        Certification from the Neonatal Resuscitation Program (NRP) and in emergency obstetrical medicine
Experience:
·        Experience as a midwife a valuable asset;
Knowledge and Abilities:
·        Good capacity for interprofessional partnering and collaboration;
·        Experience working with Aboriginal clients an asset;
·        Ability to fulfill the role of midwife while respecting traditional Cree culture and approaches;
·        Ease of adaptation and clear capacity for working with a team;
·        Strong sense of professional autonomy;
LANGUAGE
·        Fluency in English
·        Knowledge of French and/or Cree is an asset.
OTHER
·        Driver's license and a car (asset)
 
FANTASTIC COMPENSATION AND BENEFITS
 
The working conditions are established in accordance with the Agreement between the MSSS and the Regroupement des sages-femmes du Québec.
·        Hourly salary established according to the nomenclature of job titles and salary scales of the health and social services network and according to the work experience relevant to the job title.
·        Transportation fees paid (flight or car);
·        Complete group insurance plan
·        Defined benefit pension plan (RREGOP);
·        Accommodation all included provided;
·        Fringe benefits;
·        Attractive premiums;
Travel and meet the Cree people, warm and welcoming, proud of their values and the richness of their heritage. Live an unforgettable experience, in a region with breathtaking landscapes and an active cultural life: northern lights, vast and wild landscapes, various sports, festivals and traditional events!