Midwife
Application Deadline: 2023-12-31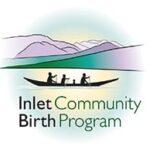 Website Inlet Community Birth Program
We are looking for a FT or PT registered midwife or family physician beginning mid to late 2023.
*****
Inlet Community Birth Program, a collaborative maternity care practice in Port Moody that serves the Fraser Northwest area and facilitates deliveries at Royal Columbia Hospital (RCH), is looking to add another family physician or registered midwife to our team, in either a PT or FT capacity.
About Inlet
We are a well-respected practice within the RCH community, and have excellent relationships with nursing, obstetrics, pediatrics, anesthesia, and other health disciplines integral to maternity care.
Our practice culture is inclusive, supportive and flexible, with plenty of time and space for work-life balance, family commitments, and continuing professional development.
Our care is client-centred and evidence-based. In addition to low-risk maternity care, we do some shared care with OB for some medium- and higher-risk patients.
We work inside an Alternative Practice Arrangement, meaning we have specifically exemptions re: the standards about continuity of care, choice of birthplace, and size of team.
We provide fulsome postpartum care that includes both home visits and in-clinic LC support.
We do hard call–that means when you're not working, you are off so that you can get on with the rest of your life!
Effective communication, thorough documentation, and keen attention to detail are high priorities for us. 
We are open to new practitioners or those new to practice in Canada: respectful, transparent and cost-free mentorship is available.
We have excellent office support via our MOAs, and a bulletproof paging service to support the on-call care provider. We have a strong commitment to inclusion. Caregivers who are BIPOC and/or LGBTQTS+ will be given priority.
Please contact us for an FAQ document with more information re: the practice & how our payment model works.
We look forward to meeting you and welcoming you to our amazing team!
Inquiries: dina.davidson@gmail.com