Sage-femme
Application Deadline: 2023-10-01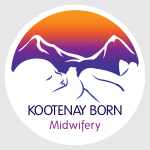 Website Kootenay Born Midwifery
Kootenay Born Midwifery is located in the idyllic rural city of Nelson BC.  We are surrounded by mountains, rivers and a lake which make it a fantastic place to find that work/life balance year round. 
We have full time OB coverage.  Our community delivers about 250 people per year and our hospital does water births.  Kootenay Lake Hospital is well known hospital for how cohesive our maternity care team is.   Kootenay Born Midwifery offers both home and hospital deliveries.  We care for rural families coming from up to 3 hours away.
Currently the practice is a solo-run practice by Michelle Cameron who has 17 years experience.  I am seeking a RM to cover all aspects of the practice for 1-2 weeks/month.  I am flexible with how this will look including longer term time off (for both) of up to a month.  Locum privileges-only available (at this time – possibly leading to full privileges).  Position starts April 1 2023 or later.
Please forward your letter of interest, CV and questions to kootenaybornmidwifery@gmail.com
Check out a story about maternity care in Nelson: https://www.cbc.ca/radio/whitecoat/a-midwife-an-obstetrician-and-a-mother-to-be-1.4460423
Check out Kootenay Lake Hospital physician recruitment video: https://www.youtube.com/watch?v=Uk6AVHYCZ0A