Midwife
Application Deadline: 2022-12-23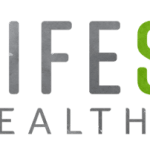 Website Lifestyle Health Centre
Lifestyle Health Centre is a wellness based multi-disciplinary clinic committed to helping people, and we are looking for likeminded individuals to join our team. Those with minimal experience are encouraged to apply! We also provide cross-referrals.
The centre features washrooms, reception with a receptionist, a waiting area, and private rooms. Independent contractors are offered room rental or split rate. Rent is negotiable at either a percentage or flat fee. Build your own schedule! The hours are flexible, front desk handles all bookings, receipts, direct billing, and appointment reminders. Laundry service is provided, as well as internet access, lots of free parking, and a booking system (Janeapp). Perks can be negotiated upon meeting.
Perks and Benefits –
-Flexible schedule
– Laundry available
– Parking available
– Great Location
– Front office
– Minimal experience required
– Friendly staff!
Qualifications and Skills –
– Must be registered with the British Columbia College of Nurses and Midwives (BCCN&M)
– Mustbe a member of the Midwives Association of BC
– Must have professional liability insurance with full coverage
Job Types: Full-time, Part-time
Benefits:
Casual dress
Discounted or free food
Flexible schedule
Flextime
On-site parking
Store discount
If you think you would be a good fit for our clinic, please contact us at lifestylechiro@shaw.ca