Since 2001, the Canadian Association of Midwives (CAM) and the National Aboriginal Council of Midwives (NACM) have promoted the vital role of midwives in sexual, reproductive, and newborn health. We work across all levels, driving change in legislation and funding, strengthening regional associations, and supporting midwives directly with tools and learning opportunities.
The Future – CAM's 5 Year Plan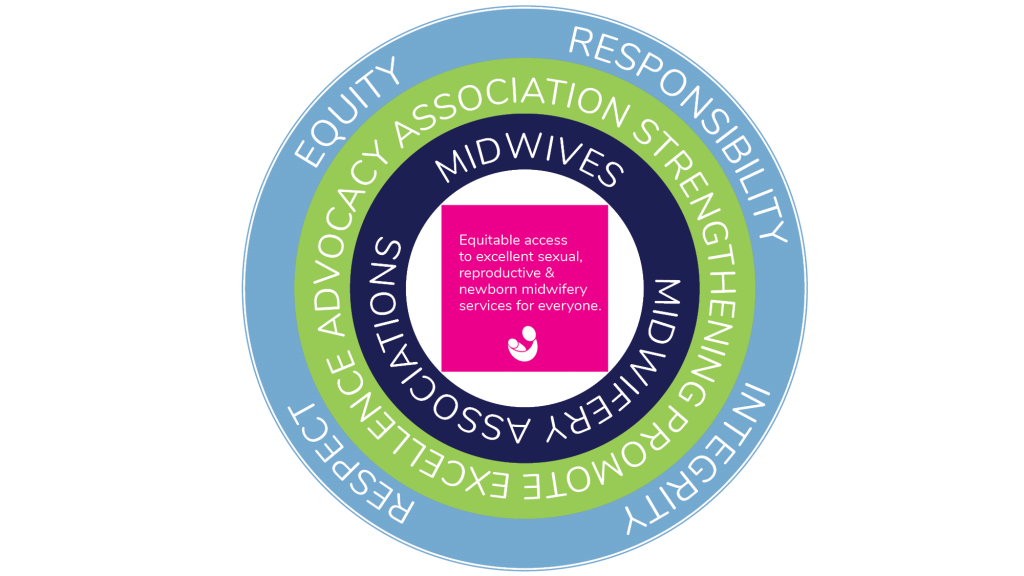 CAM's new 5-Year Plan is our road map of growth for midwifery. Learn more about the plan and what it means for midwifery and you in the 2021 Annual Report.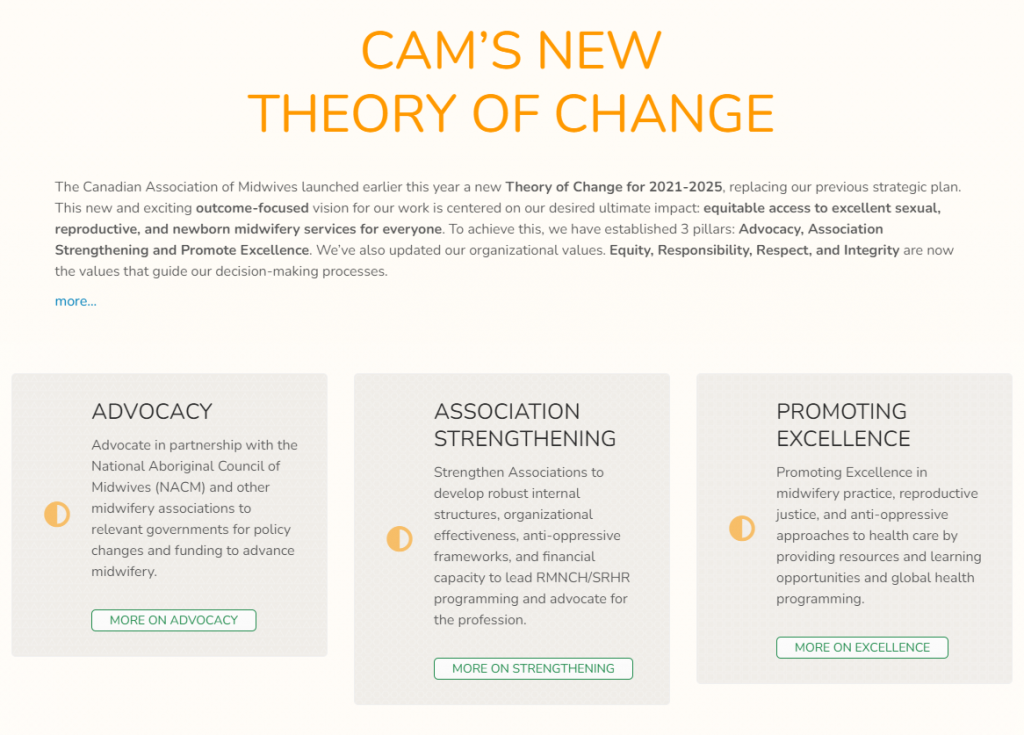 Or here in this detailed PDF
Annual Reports
To see how far we've come, scroll through these past annual reports:
Policies
On top of our 3 Pillars and core values, we also have policies to help guide decision making.
Position Statements
CAM's Position Statements outline our views on key issues around sexual and reproductive health. Topics rage from anti-racism to working conditions. These statements help influence the conversation and move legislation towards our goal of equitable access to excellent sexual, reproductive, and newborn midwifery services for everyone.
NACM Position Statements, fully endorsed by CAM
Joint Statements
Board of Directors
CAM is lead by representatives from every province and territory across Canada.
Alberta: Chelsea Miklos, RM
British Columbia: Alyson Jones, RM
Manitoba: Sarah Davis, RM
New Brunswick: Brittany Stairs, RM
Newfoundland & Labrador: Brianna Thompson, RM
Northwest Territories: Heather Heinrichs, RM
Nova Scotia: CJ Blennerhassett, RM
Nunavut: TBA
Ontario: Jasmin Tecson, RM
Prince Edward Island: Joyce England
Québec: Josyane Giroux, RM
Saskatchewan: Jessica Bailey, RM
Yukon: Kathleen Cranfield, RM
NACM co-chairs: Brenda Epoo, SF & Claire Dion Fletcher, SF
Student rep: Katrina Thiessen
Executive Committee
President: Alix Bacon, RM
Vice President: Elizabeth Brandeis, RM
Secretary: Trish Langley Frempong, RM
Treasurer: Sara Wolfe, RM
Executive Director: Tonia Occhionero
Being a CAM Member is Important
Being a member of CAM means that you are taking a stand and declaring that you believe in a better future; that you support our vision of equitable access to excellent sexual, reproductive, and newborn midwifery services for everyone; that you believe in our shared values of equity, responsibility, respect and integrity.
Student Members
As a student you can be an active force for change. You are the midwives of the future and are vital to the success of this profession.