Midwife
Application Deadline: 2023-01-31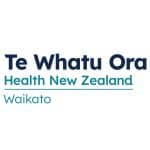 Website Te Whatu Ora – Health New Zealand, Waikato
Where you'll be working: Thames & Coromandel Region, New Zealand.
The details: Term Permanent Part time – Full time rostered on call component
Be part of the national transformation in Health
Join us as we seek to address significant equity needs for expecting mothers in Thames and Coromandel regions
Assist in establishing and strengthening locality service linkages for expecting mothers
Enjoy building relationships with families  and colleagues in this unique part of the motu
The Opportunity
The Thames and Coromandel Caseload Midwifery Team is being established in order to provide 24/7 midwifery care and give peace of mind for expecting mothers , LMC and all midwifery staff in the district. This is an opportunity to work with iwi providers and Te Whatu Ora – Waikato, to provide continuity of care and the provision of all maternity services locally for expecting mothers.
About our Service
In response to the LMC Midwife shortage, the demand on Te Whatu Ora Waikato as the provider of Maternity Care has seen the establishment of a Thames and Coromandel, Caseload Midwifery Team (CMT) to ensure women and pregnant people have access to maternity care close to their own home. This midwifery service will provide antenatal, intrapartum and postnatal care to pregnant people living in the Thames Coromandel region .
About you
Required skills & experience you will need to be consider for this role:
Knowledge and understanding of Te Tiriti o Waitangi
New Zealand Midwifery Registration, with a current Annual Practicing Certificate
with no conditions on scope of practice
At least 3 years midwifery experience
Demonstrate clinical and cultural competence to a high standard
Holds a current NZ Drivers Licence
 Effectively communicates to provide advocacy and support for pregnant women and their families  if required
Ability to access & use the available clinical information systems
Maintains own professional development & attends relevant IT education programmes.
Experience in working with families  with complex needs
Demonstrated experience of working within a Te Ao Māori environment and understanding Tikanga Māori, and/or experience working within a bicultural context with diverse communities and/or organisations
Desired
Speaker of Te Reo Māori
Previous midwifery community , primary maternity or LMC experience
To have achieved confident or higher level on Quality and Leadership Programme
Be self-motivated and front footed both in a large organisation and community setting
Our Organisation
Here at Te Whatu Ora – Health New Zealand, Waikato we have a team of 8,000 working across the Waikato where everyone plays a vital role in the care of our patients – directly or non-directly. Our vision is Healthy People. Excellent Care.
We are a values-based and inclusive organisation that is committed to deliver the best health outcomes for our total population. Reflecting the population we serve is an important part of the care we deliver to the community. We strongly encourage applicants from all backgrounds with the necessary capability and who share our values to apply. We proactively develop pathways that maximise opportunity for Māori and encourage Māori to apply.
Why Waikato
Waikato is the fourth largest region in Aotearoa New Zealand and located just south of Tāmaki Makaurau Auckland. It features a wide range of world-class outdoor and cultural experiences. You can surf the world-famous beaches of Whāingaroa Raglan, swim at the beautiful beaches of the Kapanga Coromandel, hike our majestic mountain ranges, tour the Hobbiton shire, experience the magic of the Waitomo glow worm caves, and encounter a vast array of flora and fauna at the remarkable Maungatautari Ecological Reserve.
Waikato is the home of the Kiingitanga and rich in Māori culture. Waikato Hospital sits on whenua gifted by Waikato iwi, situated on the banks of the mighty Waikato Awa, Hamilton is New Zealand's largest metropolitan inland city. Hamilton's vibrant city centre and rich cultural mix makes it an ideal place to experience the authentic friendly Kiwi lifestyle.
Learn more about living in the mighty Waikato here https://www.waikatonz.com/
How to apply
Please apply directly online.  Click here https://tas-adhbrac.taleo.net/careersection/.wai_ext/jobdetail.ftl?job=THA00528&tz=GMT%2B13%3A00&tzname=Pacific%2FAuckland
Applications are not able to be accepted via email.
For any queries about the role please contact sue.vandam@waikatodhb.health.nz
Closing date: 31 January 2023