The Canadian Alliance of Racialized Midwives (CARM) is looking for members to join their first Core Leadership Circle.
CARM invites members to self-nominate to join. New voices with no prior experience with committee work or in leadership roles are encouraged to apply.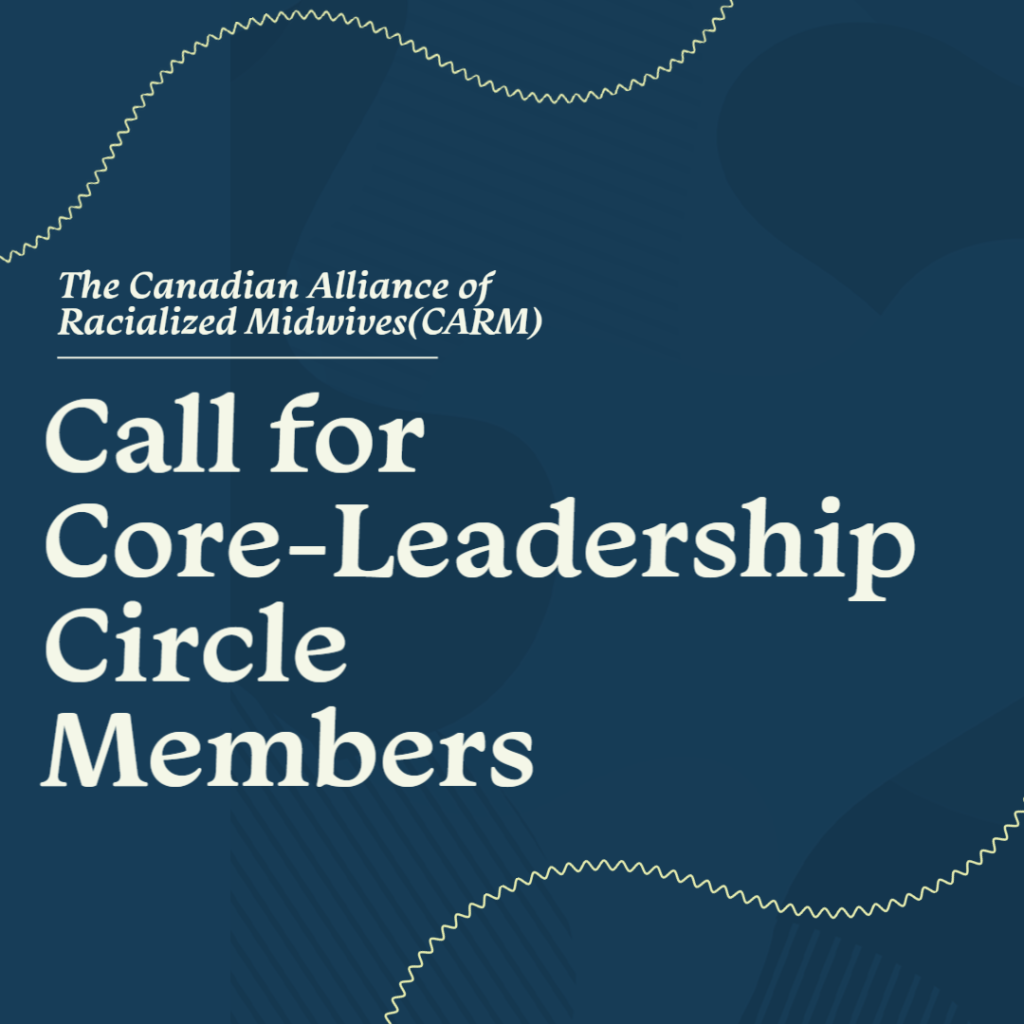 CARM is seeking Core Leadership Members with:
A diversity of lived experiences as a Black or racialized person, or members who are Indigenous and racialized. Intersectionality such as experience as 2SLGBTQ+, religious minority, Francophone, internationally trained or member with disability are valuable to expanding the voices and perspectives on the Core Leadership Circle; including diversity in professional experience such as years in practice or practice contexts (e.g., urban, rural, large and small practices).
To learn more details about the positions please review the application form here.
EXTENDED: Please send applications by November 30, 2022 to Annie Hibbert ahibbert@canadianmidwives.org
About CARM:
The Canadian Alliance of Racialized Midwives (CARM) convened to provide a national platform of support, connection, advocacy, and professional development to the racialized midwifery community. The CARM provides guidance and recommendations to the Canadian Association of Midwives (CAM), and support to racialized midwives and midwifery students across the provinces and territories.

To learn more about CARM please view their draft Terms of Reference here.
Interested in general membership? Contact Annie Hibbert ahibbert@canadianmidwives.org