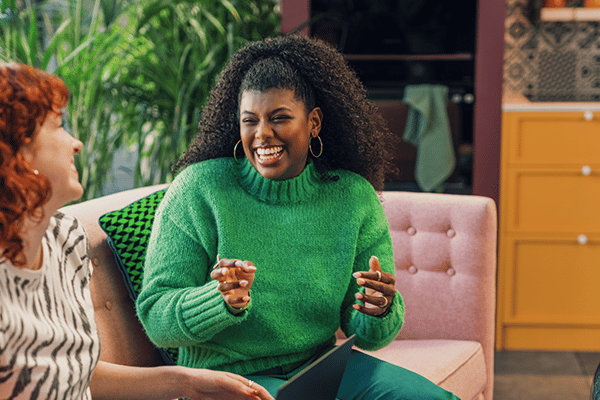 This year the Canadian Association of Midwives (CAM) will undertake a variety of activities towards the realization of our Theory of Change. CAM would like to connect with a variety of applicants interested in working with us in 2023-24, including midwives, knowledge translation experts, experts in organizational capacity building and advocacy, experts in equity, diversity and inclusion, monitoring and evaluation, and instructional designers. We will be working to execute a variety of projects funded by Health Canada, Public Health Agency of Canada, Global Affairs Canada, and other partners.   
Working with CAM
Consulting with CAM provides flexible work at competitive rates which allow you to grow your CV and connections while contributing to meaningful change. Our consultancy position rates range from $400-$800 per day depending on the nature of the work and the required skills and qualifications.  This work is completed in collaboration with our staff, partners, and other stakeholders. In the coming year our consultancies will touch on a variety of meaningful themes such as anti-racism, anti-Indigenous racism, abortion, 2SLGTBQI+ inclusion, contraception, gender-based violence, global health, and organizational capacity building. We are currently looking to connect with experienced consultants and those who would like to gain experience.   
Call for Participation
To advance our strategic objectives, we are looking to connect with consultants in the fields of: 
Midwifery
Midwifery education
Public Health
Global Health
Instructional Design
Midwifery Emergency skills training
Organizational capacity building
Equity, Diversity, and Inclusion
Knowledge translation
Monitoring and Evaluation
Health Policy
We envision working with 10-15 consultants, on a part-time basis over the next few years. We would like to hear from midwives (and other professionals) who have experience with consulting and those who are new to this type of work and are interested in working with us in the next few years.
Program Overview 2023
In 2023 CAM's National Programs will focus on association strengthening, clinical training and knowledge translation, advancing midwifery-led abortion, and increasing training opportunities for midwives. In co-ordination with the National Aboriginal Council of Midwives (NACM) and other national midwifery organizations, CAM will advance anti-racism and anti-Indigenous racism in midwifery. We will advance the national conversation on midwifery-led abortion and look to support the next steps in abortion provision in Quebec with the Regroupement les sages-femmes du Québec (RSFQ). We will also conduct consultation and activities to increase continuing professional development opportunities for midwives. In addition to this we will conduct public-facing activities to raise awareness about midwifery services, particularly for underserved and equity-seeking populations.    
CAM's Global Programs we will continue to work with our midwifery association partners in Democratic Republic of Congo, Haiti, Somalia & Somaliland, South Sudan, and Tanzania as well as beginning new relationships in Venezuela. Our work will focus on association strengthening, midwifery education, emergency skills training, respectful maternity care, and advocacy for the advancement and expansion of midwifery. We will work with the midwifery associations in country, educational institutions, governmental and NGO partners. 
Application Period
Applications received prior to March 15th 2023 will be considered for first round inclusion in the Preferred Supplier Pool for 2023.
After this date, applicants will be considered on a rolling basis as needed.   
The Process
Submit your application by
Completing the online application form and,
Uploading your expression of interest (1 page) and,
Uploading your CV
We will review applications and you will receive one of two responses:
You are shortlisted to be included in the pool of consultant candidates for two to three (2 to 3) years (ie. your skills and experience are a potential match for consultancies we have confirmed for this year). You are accepted as a preferred supplier and will be contacted about upcoming opportunities.
Your application is retained for further consideration (ie. your profile is not a match for the opportunities we have confirmed at this time, but we will retain your application and inform you if new opportunities arise.
Expression of interest:
Your expression of interest should be no more than one page in length and should include: 
Your motivation for applying to work with CAM
Your relevant qualifications, expertise and areas of interest
Any details regarding your general availability/desired contractual arrangements (part-time/full time, etc)
Your consultancy rate
Evaluation Criteria
Selections will be made based on whose services will ensure the best possible fit with CAM's national and global programs. Applications will be evaluated based on the following criteria: 
Relevant subject matter expertise and (where applicable) lived experience
Certification or demonstration of qualifications
Ability to meet deadlines, and to work collaboratively and autonomously
Experience in innovative problem solving and relationship building
Cross-cultural communication and facilitation skills in English and/or French and/or other language (where applicable)
Experience in administration and report writing
Where applicable, work with our Global Programs may require prior experience in the global health context
Experience and interest in sexual and reproductive health and rights and reproductive justice
FAQ
How are Consultancies organized at CAM?
The work that CAM conducts is undertaken by staff, consultants, and organizational partners. As we move through our work plan for the year (and in response to the needs of our projects and partners) we are able to confirm Terms of Reference outlining specific work to be conducted by consultants.  Sometimes we have a lot of advanced notice about what work will be undertaken and when, and sometimes contracts arise spontaneously based on the specific needs of projects and partners.   
To help streamline application processes, support competitive and open processes, and identify consultants we can work with, we are forming a pool of preferred suppliers (midwives and others who are interested in working with us this year and have skills and experience relevant to the work we are undertaking). Each year, we have more applicants then positions available; we are therefore unable to offer work to all applicants. However, additional contracts may become available and be advertised throughout the year.   
What does it mean to be a 'preferred supplier'?
Preferred suppliers are those who have been identified as having the skills and experience necessary to complete the work we envision undertaking in the coming year. Based on the profile information provided in the online application, expression of interest, and CV, preferred suppliers will be contacted about opportunities for consultancies that match with their profile as work becomes available. Where no preferred supplier matches the skills profile and/or availability for completing the necessary work, the position will be advertised more broadly.
Acceptance into the pool of preferred suppliers does not guarantee that a consultant will be retained to work with CAM In 2023. As contracts become available for specific pieces of work, the skills, experience, and availability will dictate the assignment of contracts.
Application Form