When
December 19, 2022 from 03:30 PM - 05:30 PM
Online Event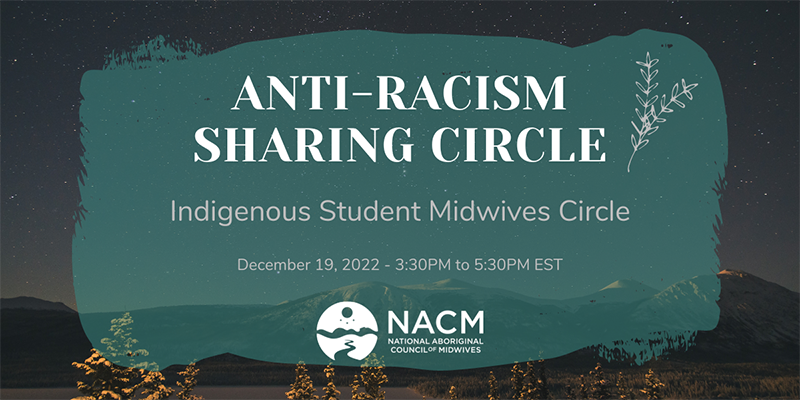 NACM is interested in hearing about Indigenous midwifery students' experiences in their Midwifery Education Programs (MEP). These circles will be confidential and will contribute to transforming Indigenous specific discrimination within the MEP, ways we can track improvements and measure impact to make midwifery learning safe and relevant to Indigenous students.
With the presence of an Elder, we aim to create a safe space to say what you are feeling around the theme of race, racism, and inequalities.
An honorarium will be provided for your time and expertise.