Midwife
Application Deadline: 2024-08-01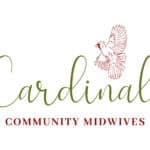 Website Cardinal Community Midwives
Midwife, Edmonton, NR, GR
Job posting for General Registrant or New Registrant. 
Starting Immediately but flexible.
Cardinal Community Midwives is a new practice in Edmonton with an opportunity for 2 new midwives – General or New Registrant. 
Cardinal Community Midwives is currently a new practice with one midwife.  Looking for a second midwife to work with.  Flexible on start date, and call schedule.  Required to have privileges at both Royal Alexandra Hospital and Fort Saskatchewan Community Hospital.  This is a practice located on North East side of Edmonton, focusing on north-side clients, Sherwood Park, Fort Saskatchewan, military families, and the surrounding area.  The practice was started to support the north end of Edmonton and clients surrounding that had to travel further for midwifery support. It was also started to support Fort Saskatchewan Hospital which is a lovely Level 1 hospital with anesthesia and obstetrical support.  Out-of-hospital birth is a priority also. You can choose the type of clients to prioritize and what you would like to focus on. 
Looking for a midwife who is willing to work together to support each other in off-call situations, and provide a work-life balance together.  Open to call model options, but currently working in a primary call model. 
Please contact info@cardinalmidwives.ca with your resume and information.