Midwife
Application Deadline: 2022-12-31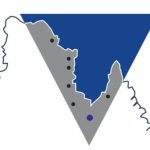 Website Centre de santé Tulattavik de l'Ungava
Centre de santé Tulattavik de l'Ungav
A job at the Ungava Tulattavik Health Centre is for those who want to combine work with adventure, and responsibility with freedom. It's for those who want to experience a completely different way of life in the heart of breathtaking nature, while holding a highly rewarding job!
Do you have a Bachelor of Midwifery degree and are you looking for a colorful adventure?
Pursue a career in Ungava Bay, Northern Quebec!
Ungava Tulattavik Health Center is currently seeking Midwives for a full time position OR 2-4 week assignments! A great opportunity to experience the North, build unique relationships and learn about an endearing culture, while balancing life "down South".
AVAILABILITY :
Full time position (35 hours/week), 2 month up North and 1 month OFF
OR 2 to 4 week assignments (3 to 5 assignments per year)
Available to travel to Ungava Bay communities
BENEFITS :
Great bonuses
Work-life balance and great flexibility
Paid airplane tickets
Housing provided (heated, lit and furnished)
Group insurance and pension plan
Great work environment!
PROFILE :
Bachelor's degree in midwifery
Member of the Ordre des Sages-Femmes du Québec (OSFQ)
Up-to-date certification in obstetrical emergencies
Certification in advanced neonatal resuscitation, including intubation
Interested? Write to us or send your application by email to emploi.cstu@ssss.gouv.qc.ca