Midwife
Application Deadline: 2022-12-31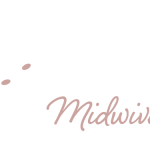 Website Cherry Blossom Midwives
Midwifery Services in the Alberta Context
In Alberta, Midwifery Services are funded through Alberta Health Services (AHS). AHS contracts with midwifery practices to provide services in a geographic area, and individual registered midwives work with a contracted midwifery practice. Opportunities to establish new practices in an area may exist, depending on community need. As the funders of midwifery services within AHS, the Provincial Midwifery Administrative Office will recruit Registered Midwives to available positions in a geographic area, based on community need and resource availability, as outlined in the AHS Midwifery Staff Bylaws and Rules. AHS is partnering with midwifery practices in the LGA to recruit 1 Registered Midwife to the Taber area. The Provincial Midwifery Administrative Office is happy to provide further context around midwifery services in Alberta.
Role Description
Position will remain open until a suitable candidate is found. This position will provide midwifery services to clients in the South Zone in the Taber and surrounding areas. RMs are not employees of AHS, but contracted providers who are granted an AHS Appointment and Clinical Privileges in the geographic area where they practice.
Responsibilities include, but may not be limited to:
Reside in the community of Taber or surrounding areas
Provide midwifery services within the community of Taber
Contribute to and participate in teaching programs and activities
Contribute to and participate in other administrative responsibilities as assigned
Work collaboratively as part of the maternal care team in the community of Taber
Qualifications
This role requires applicant to be eligible for registration with the College of Midwives of Alberta (CMA). Prior to beginning practice in the community, the successful candidate will require a valid Practice Permit 2 from the CMA, and hold appropriate liability insurance. Position will remain open until a suitable candidate(s) is found. Only candidates selected for an interview will be contacted.
About Taber, Alberta
Taber is a dynamic farming of about 8428 people (2016 census) community nestled in the Southern Alberta prairies with low cost of living, quick commutes & no traffic congestion. Taber provides access to most amenities desired, and Lethbridge is also only 35 minutes away for more resources. There are many services for families including sports, activities, fitness centers, large swimming pool, walking paths, a golf course & camping, as well as excellent schools with small class sizes and dedicated teachers. Located approximately 2 hours from the Rocky Mountains and 2.5 hours from Calgary, travel for day trips, hiking, skiing etc. is within easy reach. There is a wide farming and ranching population and this practice serves many of the small towns and villages in the area beyond the town limits.
Find out more about Taber:
Registered Midwives practicing in Taber are part of the maternal care team and have Clinical Privileges at the Taber Health Centre. Additionally, Registered Midwives have privileges at Chinook Regional Hospital in Lethbridge, AB. The Taber Health Centre is the main hospital for the town and many surrounding areas. The facility offers maternal services, and surgical services.
Local Midwifery Services
Currently this area is served by one midwifery practice. The successful applicant(s) will need to contract with the midwifery practice operating within the geographic area. We encourage potential applicants to reach out to the midwifery practice directly. Cherry Blossom Midwives is an established practice with a team of two Registered Midwives. The practice pioneered midwifery services in the area, caring for families in the area and many surrounding communities. Further information about this practice can be found here: Cherry Blossom Midwives.
Families in the area value midwifery care and physiologic birth; we support a high home birth rate and a community demand for midwives that far surpasses resources. We also have tremendous support at the hospital integrating into the interprofessional team
The midwives in the practice handle scheduling, intakes and running lab tests for midwifery services. All disposable equipment is provided by the practice, as well as homebirth equipment.
Compensation
Remuneration for midwifery services through AHS will be funded through a contracted midwifery practice.
Interested Applicants
Please reach out to the midwifery practices in the area listed above to apply. If you have any questions regarding these positions, please reach out to midwives@ahs.ca