Midwife
Application Deadline: 2024-05-30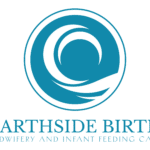 Website Earthside Birth Midwifery and Infant Feeding Clinic
Welcome to our oceanside clinic with a focus on sustainability!
SEEKING REGISTERED MIDWIVES TO JOIN OUR GROWING TEAM!
About us:
Earthside Birth is Greater Victoria's newest full-scope midwifery practice. Our beautiful clinic space has natural light, ocean views and two comfortable clinic rooms. We work in two teams of two full-scope midwives and have one solo postpartum-only midwife. Two of our midwives are IBCLC's who also provide infant feeding support. Our experienced MOA and strong administrative framework support our clinic to run smoothly. It is a priority for us that our midwives have sustainable work that fits their lives, so our schedules and models are flexible based on everyone's needs. We regularly hold classes and events to build connection within our community and better serve our clients. We celebrate the diversity of the families we support and dedicate clinic space for clients from underserved populations. We use OSCAR in clinic and Powerchart at Victoria General Hospital for electronic charting. We have collegial interprofessional relationships and provide regular support to one another for time off and busy periods. Our long waitlist demands additional midwives! 
About you:
You are a Registered Midwife in good standing with a commitment to clinical excellence and teamwork. Your communication is clear and professional and you have a passion for working with diverse populations. You have strong interprofessional relationships and are excited to contribute your ideas and energy to a growing practice. You prioritize work-life balance for yourself and for your colleagues. You qualify to register as a midwife in BC and successfully apply for privileges at Victoria General Hospital. Please see Island Health's current midwife recruitment:  https://medicalstaff.islandhealth.ca/node/6256. 
Please direct your letter of interest and CV to the contact information below and visit our website at www.earthsidebirth.ca  to learn more about us. We look forward to meeting you!
Phone : 250-410-3331        Fax: 250-410-3311        Email: info@earthsidebirth.ca