Midwife
Application Deadline: 2024-03-31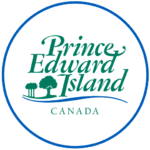 Discover the possibilities when choosing to work and live in Prince Edward Island!
Health PEI currently has full time permanent positions available for Registered Midwives. With our newly expanded scope of care now including Midwives, pursuing a career on the Island will be filled with excitement and innovation as we broaden our care offerings to individuals and their newborns across the province.
Midwifery services have been long-awaited on Prince Edward Island. By choosing to pursue your career here you'll be part of an engaged and collaborative environment that is working to create meaningful impact for midwives and their patients.
"This is a foundational piece for midwifery care to be operational on the Island. So it's very exciting to see that in progress. There's lots of conversations happening around access for midwives at the hospital level as well for midwives to provide full services." – Melissa Roberts, Registered Midwife, Program Development Lead
In implementing new Midwifery services on PEI, Health PEI is committed to an employee model that still honours the Canadian model of practice. In addition, your liability insurance and overhead such as equipment, supplies and support staff will be covered.
Salary
$81,159.00 – $101,478.00 per year
Midwife Recruitment Incentive Program
The Prince Edward Island Department of Health and Wellness offers several incentive programs for external candidates who are hired into eligible positions.
Graduate Midwife – a one-time financial incentive of $8,000 for 3,900 working hours return-in-service commitment is available for eligible Midwives who have completed their studies, mentorship, and have less than five (5) years of full-time work experience as a Registered Midwife.
Experienced Midwife – a one-time financial incentive of $18,000 for 5,850 working hours return-in-service commitment is available for eligible Midwives with a minimum of five (5) years of full-time experience as a Registered Midwife.
More information on these incentives can be found at https://www.princeedwardisland.ca/en/information/health-and-wellness/midwives-recruitment-incentive-program
Relocation Assistance
In addition to the incentive above, Health PEI offers a relocation assistance program that helps cover some of the costs of moving to a new province. This reimbursement fund is available at the discretion of the hiring manager and is based on driving distance from your current residence.
You can find more information on these programs and the launch of midwifery services by visiting www.HealthJobsPEI.ca/Midwives
Want to learn more? Contact our recruitment team by emailing healthrecruiter@gov.pe.ca.