Midwife
Application Deadline: 2024-03-01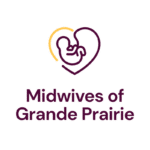 We are currently seeking 2 full-time midwives to join our Northern Alberta practice in the vibrant community of Grande Prairie. Grande Prairie is a unique and diverse community located alongside dense Boreal forest, striking river valleys, Rocky Mountain foothills and rich farmland. We are a short drive to the BC border and National parks which will allow you access to some of the most incredible natural beauty in the world. The Midwives of Grande Prairie practice was established in 2019, and we have been building a strong client base ever since. The city of Grande Prairie has 70,000 people, however, we serve a much larger client base which extends to encompass many small rural communities.
We are full-scope Midwives with admitting privileges to the brand new Grande Prairie Regional Hospital. This facility is a busy level 2 Hospital with 24/7 NICU, Pediatrics, Respiratory therapy, Anesthesia and Obstetric coverage. Our working relationships with the physicians, unit managers, and nursing staff are excellent. We are consistently well supported and included in committee work and educational opportunities. In addition to our work in the hospital, we have a large number of home and out of hospital births averaging between 30-50%.
In Grande Prairie, Alberta Health Services has implemented a Midwifery Alternative Relationship Plan (MARP). This unique funding model is only available to select rural and remote locations in Alberta, and significantly benefits both midwives and clients. This program helps us deliver high-quality care and the development of services over a large geographic area. We are happy to discuss the details of this and what it can mean for you as a practitioner here.
At the Midwives of Grande Prairie practice, we are working to develop a strong culture of equality, safety, and kindness. If you join us, we want to hear your voice and for you to feel welcome. We hope you will see working here as a wonderful opportunity to explore your passion for midwifery and create the work/ life balance you want for yourself and your family.