Midwife
Application Deadline: 2024-03-01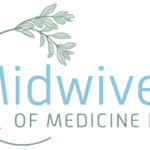 Positions Available
1 FT Locum Midwife Position available immediately
2 FT General Registrant or New Registrant Midwives, start date flexible
Location
Medicine Hat, Alberta
Practice Description
Midwives of Medicine Hat (MoMH) has 1 locum opportunity and 2 full time permanent positions available with flexible start date for either a General Registrant or New Registrant Midwife.
MoMH is currently a team of two midwives and has been in operation since 2015. We enjoy privileges at the Medicine Hat Regional Hospital and the Brooks Health Center. We attend home and hospital births in the Hat and surrounding communities. We are a well-established practice with a large repeat client base and a growing home birth practice (15-20%) We are partial scope (epidurals in-scope, oxytocin TOC) and enjoy strong interprofessional relationships. Medicine Hat is a beautiful place, featuring ample amenities and that small-town community feel. This is the sunshine capital of Canada, situated on the South Saskatchewan River with many miles of walking trails and near to Elkwater and Cypress Hills for recreational activities all year long.
Call Model
Midwives in this practice operate on a shared care model and there is significant flexibility to work out the best rotational model and ensure generous off call time for all. We are committed to creating a strong and sustainable practice with good work life balance. We value diversity and inclusion and encourage BIPOC and LGBTQ+ midwives to apply.
Interested applicants please send resumes with cover letters ASAP to:
info@midwivesofmedicinehat.com or fax to 587-824-2022