Midwife
Application Deadline: 2024-01-31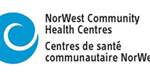 Website NorWest Community Health Centres
                                                                                                        Midwife
                                                                                      2 FTE Thunder Bay Site
One of a network of community health centres, the NorWest Community Health Centres is a community based, non-profit organization funded by Ontario Health, emphasizing access to primary health care and prevention programs and services. We are currently seeking 2 FTE Midwifes, who as valuable members of the Community Health Centre team will provide services within their scope of practice at the Thunder Bay, Longlac, Armstrong and Kakabeka locations. There is a strong emphasis on disease prevention, health promotion and education and community partnerships.
These are new salaried positions. There is no on call provided.
These positions have the Health Care of Ontario Pension Plan and an excellent group health benefit package.
QUALIFICATIONS:
• A General Registrant in good standing with the College of Midwives of Ontario and QAP up to date.
• Member of the Association of Ontario Midwives
• Up to date NRP, FHS, CPR, and Emergency skills certification.
• Minimum 5 years' experience working as a midwife.
• Demonstrated experience not only in the provision of low-risk, but also complex prenatal, intra-partum and post-partum care for pregnant clients and their babies, including experience with an expanded midwifery scope of practice such as performing and evaluating NST's, managing clients with GDM, managing epidurals, oxytocin, augmentation and induction of labour.
• Demonstrated practice of providing compassionate, respectful, non-judgmental and culturally sensitive care in an informed choice model.
• Highly motivated to work with high needs populations and open to working in a new model of care as an employee of NWCHC's.
• Awareness and sensitivity to socio-economic and cultural issues.
• Awareness of and sensitivity to health issues particular within populations who face barriers to accessing care (homeless, under housed, street affected, living with mental health illness, active or past drug use, complex health histories, 2SLGBTQI+, newcomers, non-insured).
• Creative thinker with the ability to generate new ideas and challenge assumptions.
• Demonstrated leadership skills.
• Program development experiences an asset.
• Proficiency in the use of computer technology/software (Microsoft Office, Outlook etc.)
• Clinical experience with 2SLGBTQIA+population an asset.
• Experience with contraceptive care (prescribing OCPs, inserting IUDs) an asset.
• Experience with fertility treatment (IUI or home-like insemination) with 2SLGBTQI+ clients an asset.
• Willing to obtain training and be involved in providing comprehensive birth control and reproductive options upon approval for inclusion within the "Midwifery Scope of Practice."
• Experience using an Electronic Medical Record system (EMR) an asset.
• Successful candidate will be required to apply for, obtain, and maintain privileges at TBRHSC.
• Experience with utilizing BORN System is an asset.
• A current driver's license and access to a vehicle to travel to designated outreach clinics.
• There may be an opportunity for deliveries (there will be no on call).
How to Apply:
Please visit https://norwestchc.org/employment/
The deadline for applicants is Friday, November 24, 2023 at 4:30 p.m.
These positions will remain open until filled.
Please submit your cover letter, resume and three work reference contacts with your online application. Cover letters can be addressed to:
Debbie Inman, Manager of Human Resources CHRL
NorWest Community Health Centres
525 Simpson Street
Thunder Bay, Ontario P7C 3J6
FAX: 622-7637
www.norwestchc.org
Full Covid-19 vaccination verification required, subject to any contraindications that are medically supported. We thank all applicants for their interest but only those selected for an interview will be contacted. We are an equal opportunity employer. Upon request, accommodations due to a disability are available throughout the selection process.