Sage-femme
Application Deadline: 2024-03-01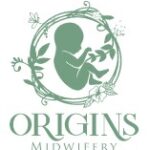 Origins Midwifery is an established practice situated in Okotoks, Alberta. We serve a diverse community of urban and rural clients. Focusing on families in the south end of Calgary, Okotoks, High River, and the Foothills Municipal district, allowing rural families who need maternity services to stay in or close to their community.
We provide compassionate client-centered care and respect our client's uniqueness, providing individualized care for all we serve.
We are a small intimate practice that prides ourselves with informed choice, continuity of care, choice of birthplace and evidence-based practice to our clients and would love for you to join our team.
Interested Applicants
• General Registrant Practice Permit from the College of Midwives of Alberta (current, or eligible to obtain)
• Registered with the Alberta Association of Midwives.
• Have current CPR, NRP, and Emergency Skills Certification.
• MOREOb or ALARM desirable.
• Have a keen interest in rural maternity care.
• Work well in a small team
• Commitment to client-centered, inclusive midwifery care
• Excellent interpersonal skills and a desire to work collaboratively with other health professions as part of a multidisciplinary team
To Apply:
Interested applicants, please send resumes with cover letters to admin@originsmidwifery.ca.