Midwife
Application Deadline: 2024-01-01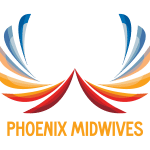 Website Phoenix Midwives
serving the underserved
Phoenix Midwives – Calgary, Alberta
We are seeking applications to fill a permanent, full-time RM position starting January 2023. Opportunity to work in a team or supported solo is available.
Our Clinic
Phoenix Midwives is located in Treaty 7 Territory, in Calgary, Alberta. Our midwifery practice is dedicated to social justice and equitable support for our clients and our midwives. Our midwives work collaboratively with many local agencies to serve vulnerable and underserved populations including, but not limited to, immigrants and refugees, youth, people affected by substance use, LGBTQ+ and indigenous communities. Our clinic strives to create a space where all of our clients, midwives and staff feel safe and welcome.
Midwifery in Alberta
In Alberta, Midwifery Services are fully funded through Alberta Health Services (AHS). Phoenix Midwives is one of the two urban practices that also benefits from the Midwifery Alternative Relationship Plan (MARP).  This unique funding model allows us to deliver sustainable, high-quality care, for our all of our clients.
What We Offer
Orientation and guidance for any out-of-province applicants as well as Alberta midwives who are new to our urban MARP model-of-care.
Expand and solidify your skills! You have an opportunity to gain more home birth experience; practice your emergency skills, lab skills; provide well women care, contraception counselling; manage inductions and epidurals; and learn how to provide care in unique settings.
Reasonable overhead fees which cover the cost of all clinic equipment, use of clinic space, administrative support, autoclaving, as well as all medications and single use supplies (including oxygen). Each individual midwife is responsible for suppling their own permanent equipment for out of clinic care, including assessment and emergency equipment (short term rental/borrowing opportunities may be available).
Ideal Candidate and Qualifications
Registered Midwife with qualifications to work in Canada
BIPOC and midwives belonging to other minoritized groups are especially encouraged to apply
Multilingual midwives, especially those that can deliver care in: Spanish, Arabic, Punjabi, and Farsi.
Possess experience and a dedication to serving vulnerable and underserved populations.
Application
Please send your CV and a personalized letter of interest to:
Phoenix Midwives
216, 5401 Temple Dr NE, Calgary, AB, T1Y 3R7
Fax: 587-352-5976
Ph: 587-352-5977
Email: info@phoenixmidwives.ca
Website: www.phoenixmidwives.ca