Midwife
Application Deadline: 2023-03-31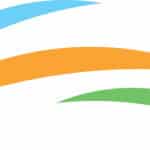 Website Prairie Mountain Health
The Prairie Mountain Health Midwifery program is based in Brandon Manitoba.  It is a practice of 7 Midwives.  The practice does the Majority of its births in Hospital and between 10-15% of its births out of Hospital.  We are the only Midwifery program in all of Prairie Mountain Health and will accept applicant requests from across the region. We advocate for women to be able to make their own informed choices about their birthing plans.  This position is a unionized, salary based position where team work and flexibility are essential.
POSITION SUMMARY
The role of the midwife is to be the primary care provider to women and their newborns
during the childbearing year. The Midwife works collaboratively with other
professionals and functions as a member of an inter-disciplinary health care team to
provide effective comprehensive service to childbearing women and their families. The
Midwife is an autonomous primary health care provider who provides midwifery service
to women in a variety of settings such as in the client's home, in community clinics, and
in hospitals. The midwife may facilitate continuity of care beyond the childbearing year,
through communication with other health care providers or services. All midwifery
services are delivered in accordance with the policies and procedures of Prairie
Mountain Health (PMH), the Midwifery Model of Practice, and the Standards of the
College of Midwives of Manitoba (CMM).
QUALIFICATIONS
 Graduate of an educational program approved by the College of Midwives of Manitoba
(CMM)
 Active/eligible registration with the College of Midwives of Manitoba
 Experience as a Registered Midwife as asset
 Eligible for liability insurance coverage specified by PMH
 Current Basic Life Support (BLS) within the past 12 months
 Neonatal Resuscitation (NRP) certification with intubation
 Province of Manitoba Class 5 Driver's License, and access to a personal vehicle to provide
service within Prairie Mountain Health
 Physical, mental and emotional ability to perform duties related to the position on a daily
basis, including assisting clients with physical and mental challenges during clinic visits,
lifting a variety of clinic equipment and teaching materials
 Ability to incorporate Harm Reduction Principles in Practice
 Experience with Windows based programs (Microsoft Word, Excel, PowerPoint, and
Outlook)
 Ability to work independently and interdependently within a team setting
 Ability to work flexible hours scheduled according to client/program needs
 Demonstrated leadership.
 Demonstrated written and oral communication skills.
Join the team, apply today! 
Apply by emailing pmhcareers@pmh-mb.ca or DCiprick@pmh-mb.ca