Midwife
Application Deadline: 2024-01-31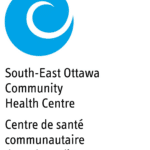 Website South East Ottawa Community Health Centre
South-East Ottawa Community Health Centre (SEOCHC) is a non-profit, community-governed organization that provides a range of multi-disciplinary services to clients, including primary care, health promotion, social services, community and resource development, home support and advocacy to address the social determinants of health. Our services and programs are designed to meet the needs of our community. We are pleased to welcome Registered Midwives to the Centre with the newly funded Expanded Care Midwifery Care Model.
SEOCHC is taking on the existing Ottawa outreach perinatal care (ORACLE) program in collaboration with The Ottawa Hospital (TOH). The program supports high-risk pregnant clients with mental illness, substance use, brain injury and/or impacts of violence with sexual and reproductive health care. The team at our Centre will be comprised of 3 full-time Registered Midwives, Indigenous outreach and administrative supports. The team works in partnership with the Maternal-Fetal Medicine, Social Work, Neonatology, and Psychiatry teams at the Ottawa Hospital (TOH).
SEOCHC is seeking highly skilled Registered Midwife(s) interested in perinatal outreach working within an interprofessional team serving equity-deserving populations. Using a harm reduction perspective this work will be done in collaboration with the team at SEOCHC and TOH. Given the complexity of this client population, there is limited intrapartum care and more antenatal and postpartum care. This work includes an expanded scope of care by delegation including abortion, contraceptive care, STI testing and treatment. The Registered Midwife will perform this work according to the standards of practice outlined by the College of Midwives of Ontario, policies and protocols established at SEOCHC, and the policies and protocols of the Ottawa Hospital.
MINIMUM QUALIFICATIONS:
●     Registered Midwife (RM) in good standing with the College of Midwives of Ontario/Eligible for registration as a midwife in Ontario
●     Comfortable providing care in a variety of settings and engaging clients who may take time to build trust
●     Interested in providing sexual and reproductive health care to people in a variety of challenging circumstances
●     Able to de-escalate stressful situations
●     Capable of having difficult conversations
●     Demonstrated understanding of clinical professional values, ethics and standards of practice
●     Alignment with harm reduction, social determinants of health, health equity and cultural humility
●     Availability to work in a shared on-call model with a team of three providing 24/7 coverage
●     Pro-abortion, supportive of unlimited abortion access and provision of care
●     Proof of COVID-19 vaccination status will be required for employment
●     Valid driver's license, insurance, and use of a personally owned vehicle
●     Vulnerable sector screening completed within the last 12 months
DESIRED QUALIFICATIONS:
●     A minimum of two years of experience practicing as a Registered Midwife
●     Knowledge of systems outside of midwifery related to addictions and mental health, child welfare, shelters, safe consumption and harm reduction services
●     Knowledge of systems outside midwifery related to healthcare access for uninsured clients
●     Knowledge of systems outside midwifery related to abortion services
●     Knowledge related to substance use in pregnancy
●     Familiarity with PS Suite and EPIC (electronic health records)
●     Certificate of Basic Life Support (BLS) for Healthcare Provider or equivalent such as Cardio-pulmonary Resuscitation/Automated External Defibrillator (CPR/AED) Level C
●     Languages spoken other than English and French
SALARY:      $98,528 – $117,160 annual salary & an additional $28,300 stipend for on call & overtime paid quarterly; competitive benefits package including paid leaves (4 weeks annual leave, 3 weeks sick leave, 1-week special leave, etc.), health benefits, and HOOPP pension.
Please submit your resumes with a cover letter no later than 4:00 p.m. Friday, December 1st, 2023 to:
Human Resources Officer
South-East Ottawa Community Health Centre
Link to apply: https://seochc.bamboohr.com/careers/216
SEOCHC is committed to employment equity and values diversity in the workforce.  We thank all candidates for their interest, only those selected for an interview will be contacted.  Candidates with a disability requiring accommodation during the interview process should advise Human Resources so arrangements can be made.