Midwife
Application Deadline: 2024-01-01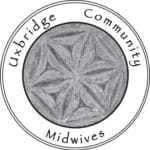 Uxbridge Community Midwives
Are you looking for a wonderful practice and community to call home? Uxbridge Community Midwives is looking for a midwife to join our growing practice! Start date and contact length are flexible.
About us:
A group of four midwives who enjoy working in a positive, collaborative and supportive environment
Strong mentorship and support of our new midwives, available 24/7
A mixed urban-rural practice with a large catchment area in the York and Durham Regions, servicing Markham, Stouffville, Uxbridge and North to the shores of Lake Simcoe
Privileges at the Alongside Midwifery Unit at Markham-Stouffville Hospital, with excellent interprofessional collaboration and midwifery leadership

We have full-time Hospitalist Midwife coverage at the AMU, which significantly reduces midwife workload and promotes work-life balance
Hospitalist Midwives can triage clients day or night, start inductions, cover night pages and provide back ups at births, in addition to providing guidance and clinical support for midwives

Order oxytocin on our own authority and manage epidurals
20% home birth rate
Position Summary:
Potential candidate to join a shared call team of two: rotation of one week on-call coverage, one week protected clinic (approx. 2-3 days a week)
9 weeks vacation/year
Full caseload
Flexibility to live in the catchment area: Durham, York or surrounding areas
Our practice continues to grow, and there is a high possibility for permanency and eventual partnership depending on fit
Requirements:
Registration with CMO 
Current certification in NRP, ESW and CPR
Fetal health surveillance certification
Full scope practice is an asset
Strong work ethic and commitment to client-centred care
Committed to evidence-based care and delivering the highest standard of care
Excellent interpersonal skills and communication skills
Committed to a healthy practice culture
Participation in non-clinical practice work (outreach, committees)
We strive to create a safe and inclusive environment for midwives and clients. We welcome applications from BIPOC and LGBTQ+ midwives, IMPP graduates and midwives who speak languages other than English. 
Please send your letter of interest and CV to:
Email:  uxbridgemidwives@gmail.com          Attn: Allanah Shah