From April 22-25, 2019 NACM Co-Chair Carol Couchie and Core Leader Cheryllee Bourgeois participated as part of the Canadian Delegation through Indigenous Services Canada to the 18th Session of the United Nations Permanent Forum on Indigenous Issues (UNFPII).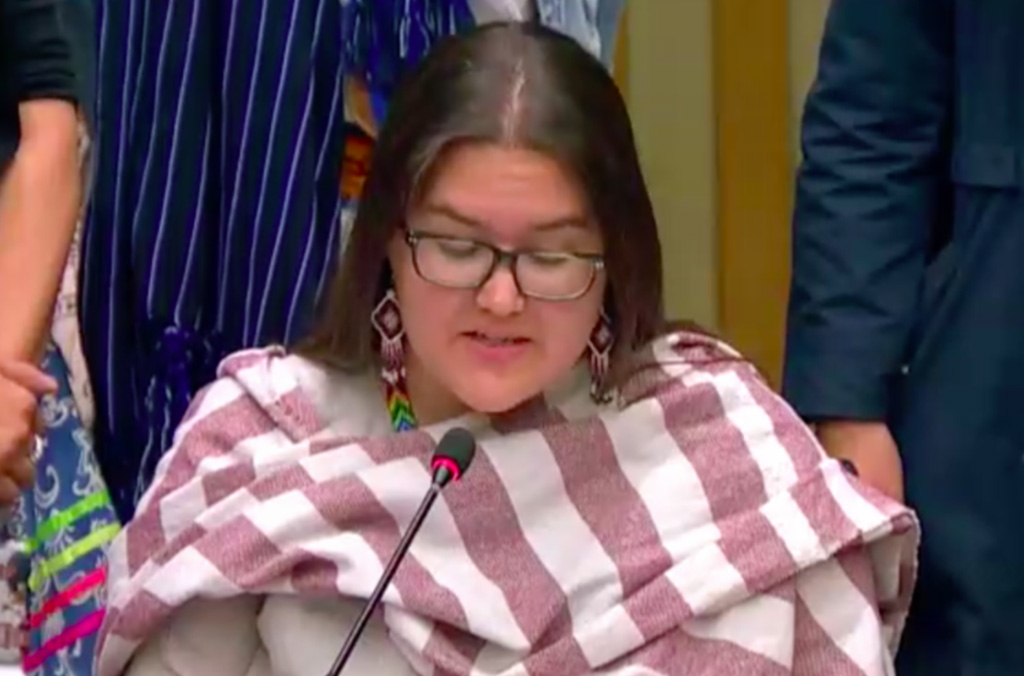 On April 22nd, Carol attended a breakfast session honoring Indigenous rights advocate Chief Wilton Littlechild, IPC, as an invited guest of Honourable Carolyn Bennett, Minister of Crown-Indigenous Relations and His Excellency Mr. Marc-Andre Blanchard, the Permanent Representative of Canada to the United Nations.
On April 23rd, Cheryllee and Doris, an apprentice midwife from Vilcashuamán, Peru, presented at a side event on preserving the ancestral knowledge of traditional Indigenous midwives.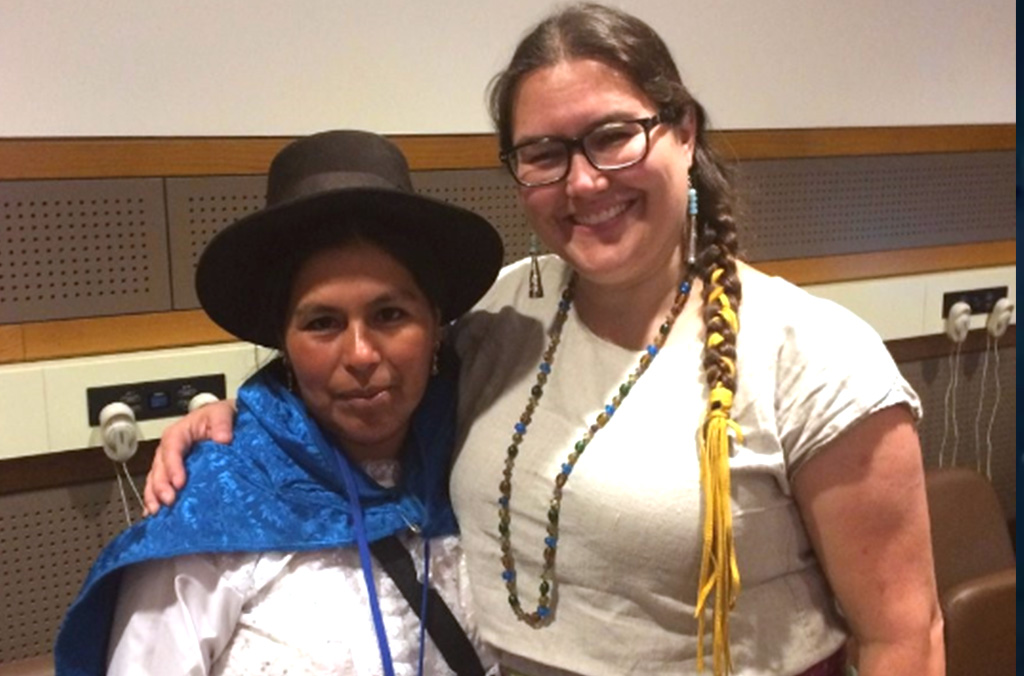 Indigenous midwives are keepers of a wealth of knowledge on sexual and reproductive health!
On April 24th, Carol presented as part of a panel on Traditional Knowledge: Generation, Transmission and Protection.
This side-event was organized by the Trilateral Working Group (Mexico, United States and Canada) and explored the role of Indigenous midwives in improving maternal health for Indigenous women, particularly for women in rural Indigenous communities and their role in transmitting and protecting traditional practices. The event also touched on broader maternal health practices in the context of eradicating violence through connection to culture