Promoting Excellence
Promote Excellence in midwifery practice, reproductive justice, and anti-oppressive approaches to health care by providing resources and learning opportunities through clinical knowledge translation and global health programming.
Midwives will be better equipped to respond and adapt to client needs.
Midwives and Vaccination: Delivering Informed Choice Discussions
CAM has completed a 2-year project, funded by the Public Health Agency of Canada, entitled "Vaccination: We CAN Talk About It". This project aims were to advance the role of midwives in providing vaccination information and resources to their clients. The specific objectives of this project were as follows:
Provide context and rationale for midwives' role in public health immunization education and vaccination programs
Help midwives construct the evidence-based and balanced informed choice discussions midwifery clients trust and want their midwives to deliver
Teach midwives and provide them with tools to better discuss immunization, including vaccine hesitant clients, about vaccinations. PHAC-commissioned research has shown that midwives may encounter vaccine-hesitant clientele, as well as clientele with less vaccine uptake, more often than other healthcare providers
Support midwives to integrate best practice standards in their clinical management of immunization with midwifery clients.
Immunization can be a complex topic, but midwifery clients have expressed their desire for and trust in midwives to facilitate nuanced, evidence-based, and respectful discussions around immunization. We have therefore strived to create materials in both English and French that are balanced, respectful, and helpful.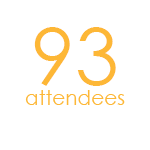 WIN!
93 attendees at the webinar Vaccines – We can talk about it! on March 22, 2021
1430 pageviews for the vaccine online content
219 midwives have registered for the Midwifery Immunization Communication course
Midwives Recognize and Respond to Intimate Family Violence
CAM & NACM partnered with McMaster University on a project to build the capacity of midwives to better recognize and respond to gender-based violence. The three-year project centres around the development of teaching materials, continuing education trainings, and practical resources. The project is funded by the Public Health Agency of Canada.
The educational curriculum, professional development trainings, and clinical resources in this project have been informed by the Violence, Evidence, Guidance, Action (VEGA) Project's online platform. VEGA was developed with support from the Public Health Agency of Canada (2015-2020), and 22 national organizations, including the Canadian Association of Midwives and National Aboriginal Council of Midwives, to assist healthcare and social service providers in recognizing and responding safely to family violence.
Visit https://canadianmidwives.org/family-violence/
Canadian Journal of Midwifery, Research and Practice (CJMRP)
All members continue to receive the Canadian Journal of Midwifery Research and Practice. Our publication is the only journal dedicated to publishing Canadian midwifery research. To find out more, visit https://www.cjmrp.com/
CAM will offer professional development that responds to member and partner needs.
Launch of CAM Learns
In early 2021 CAM launched a new initiative for members called CAM Learns. This series of online learning and webinars has hosted 10 events to-date on a variety of topics including:
Midwives and Vaccination: Delivering Informed Choice Discussions
Investing in midwifery associations to improve sexual and reproductive health and rights (2X)
A Focus on Copper IUDs (in partnership with Searchlight Pharma)
Film Screening: Voice, Choice, Change
Visit https://canadianmidwives.org/webinars/ to learn more.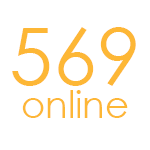 WIN!
Total registration for our online learning events: 569
Overall feedback: Excellent /Very Good
Knovember.ca – Our Month to Share Knowledge
In 2020 the annual CAM Conference went virtual with the creation of online conference, Knovember: our month to share knowledge
The conference was a success with over 600 registrants and 4 full days of live and on-demand programming available throughout the month of November.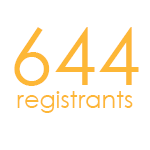 WIN!
17 LIVE SESSIONS
26 PERMANENT CONTENT
4 Workshops (Breaking Barriers)
644 participants
Overall Satisfaction: 94.6% Good – Excellent
Midwives will provide more equitable care to their clients.
Anti-Racism Workshops: Opening Doors, Breaking Down Barriers
CAM worked with consultant Stacey Alderwick to offer four (4) sold-out intensive workshops designed for midwives and midwifery practices and associations. The workshops helped participants assess where they were on their personal and organizational anti-racism journeys, share best practices, and plan strategies to reduce racial inequities and decolonize their practices.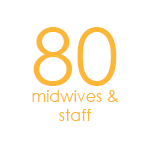 WIN!
80 midwives and staff have attended the Anti-Racism Workshop: Opening Doors, Breaking Down Barriers
How is CAM Global working with partners to Promote Excellence?
Visit our Global section to see how CAM is supporting national midwifery associations to strengthen midwifery education, provide professional development opportunities and improve quality of care.