Family Violence / Something is Off
SOMETHING IS OFF
A graphic novel about pregnancy & intimate partner violence
Download a printable version of this graphic novel.
Full Colour, Graphic Novel PDF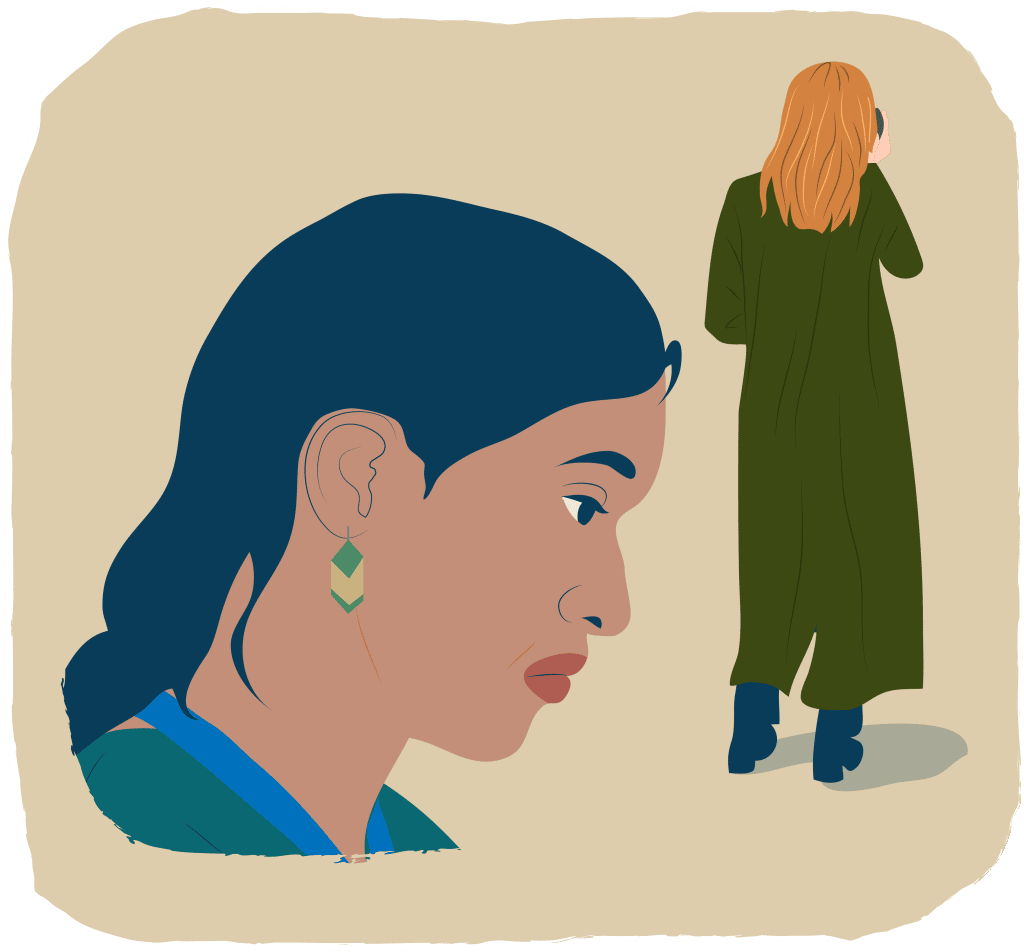 My name is Shayla. I am a midwife. When someone becomes pregnant and chooses to bring a life into this world, they need to be strong enough for themselves and their child. My job is to support pregnant people and help them build that strength. Pregnancy amplifies life. All our feelings swell in reaction to it. Where love exists, it flourishes. So can abuse. But abuse can stay hidden from family, friends, social media…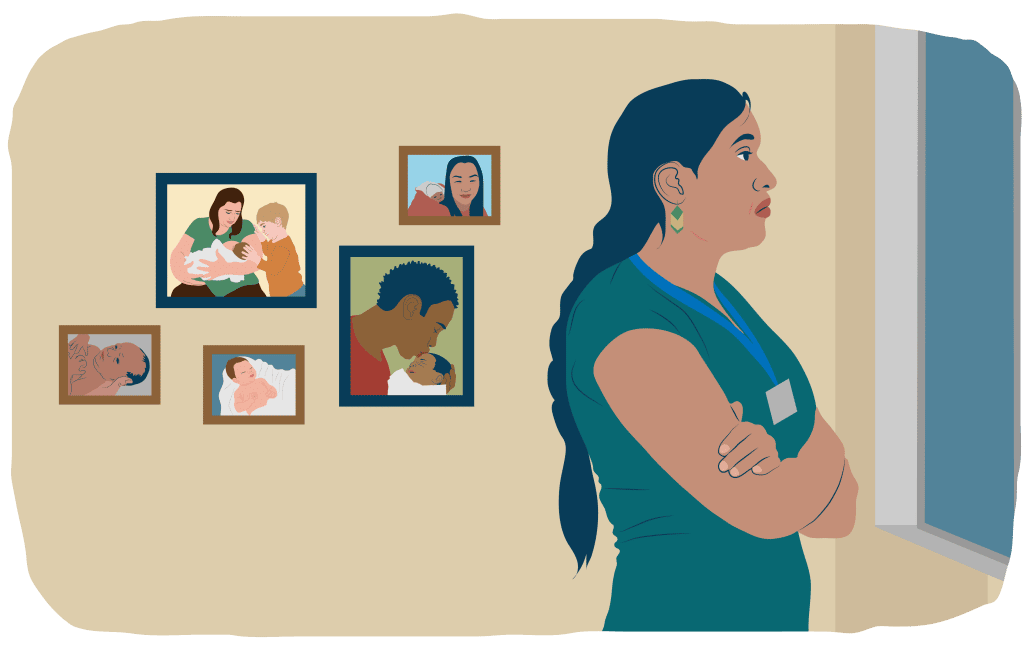 It is part of my job to spot abuse. I have gotten pretty good at recognizing it. I have been a midwife for a long time and have seen things that no pregnant person should experience. But all kinds of women and gender-diverse folks do. People of every race, class, age, profession and identity…
Piper is a 25-year-old grad student…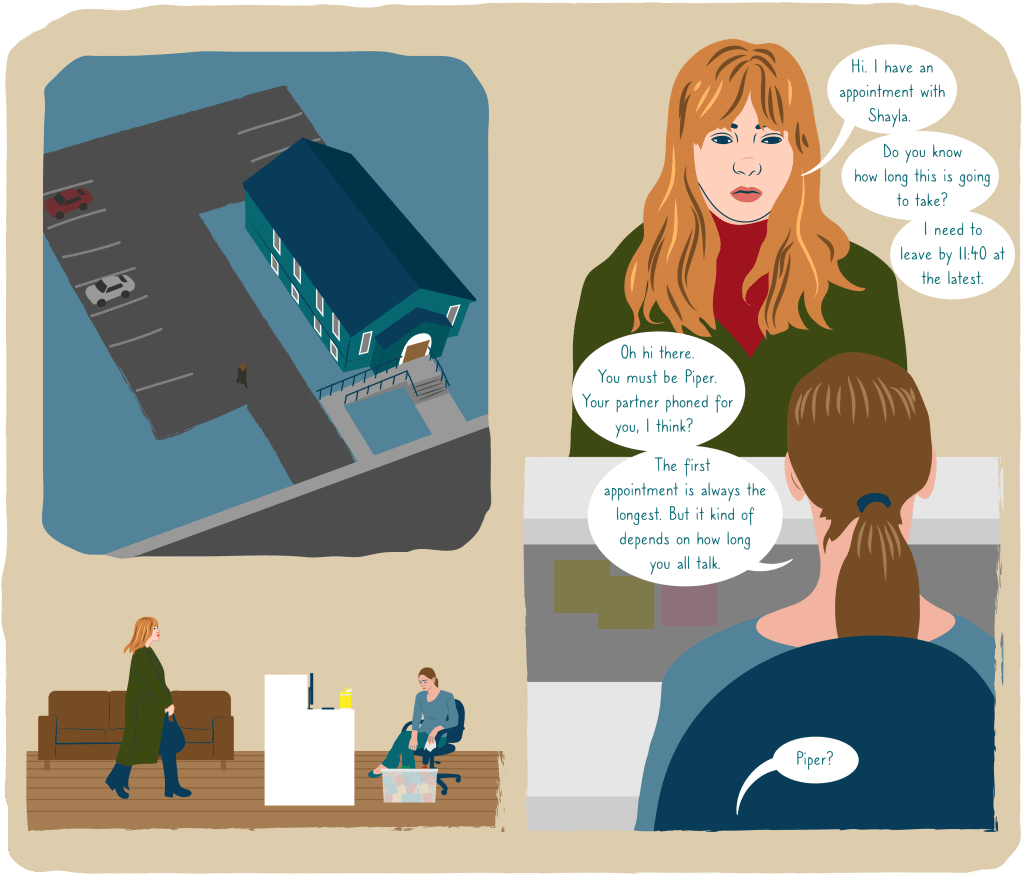 She seems to be in a hurry to leave even before her appointment starts.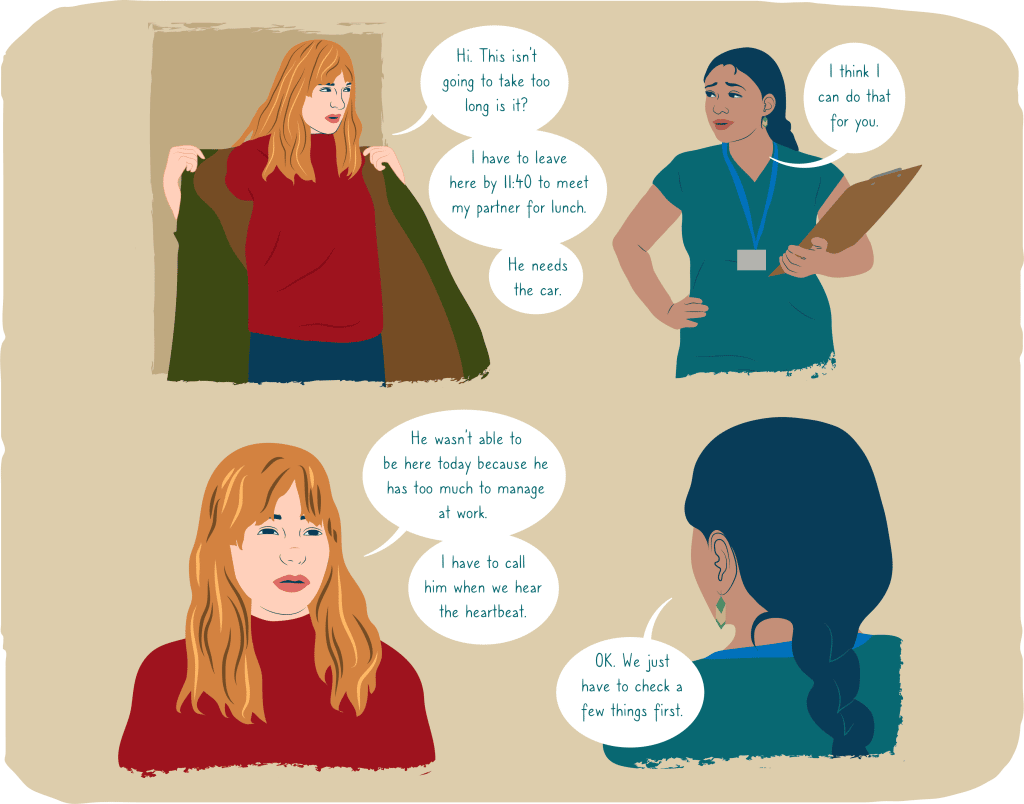 I check her blood pressure and measure her belly. She desperately keeps calling her partner, but he doesn't answer…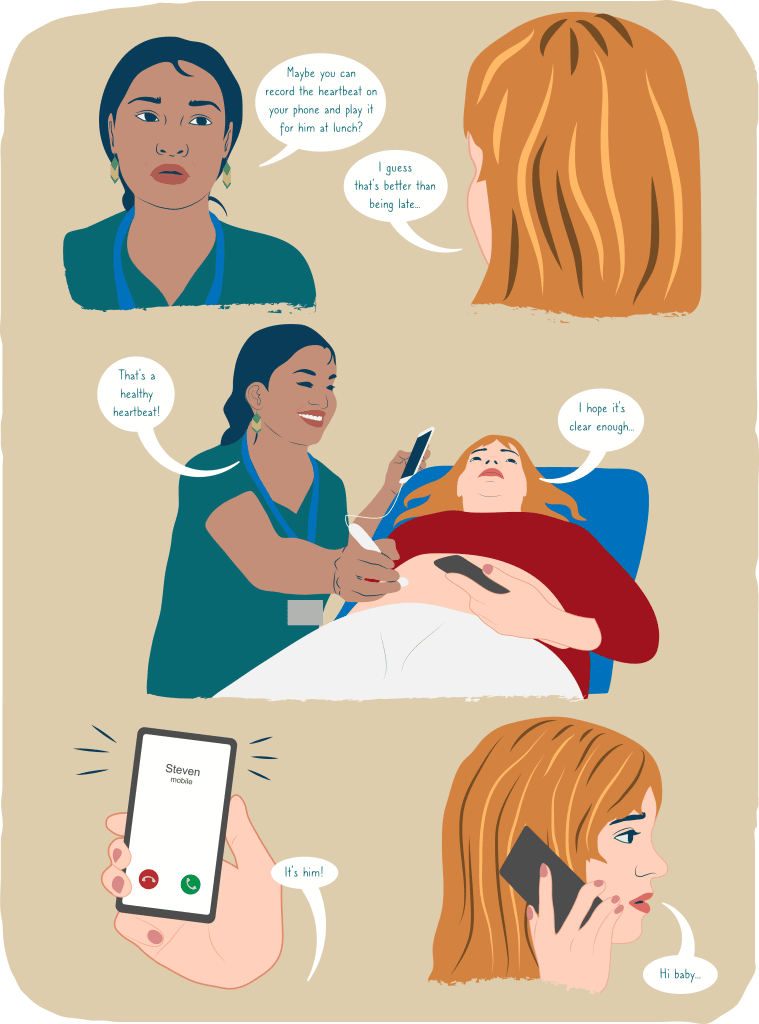 When she reaches him, her voice changes. She is nervous.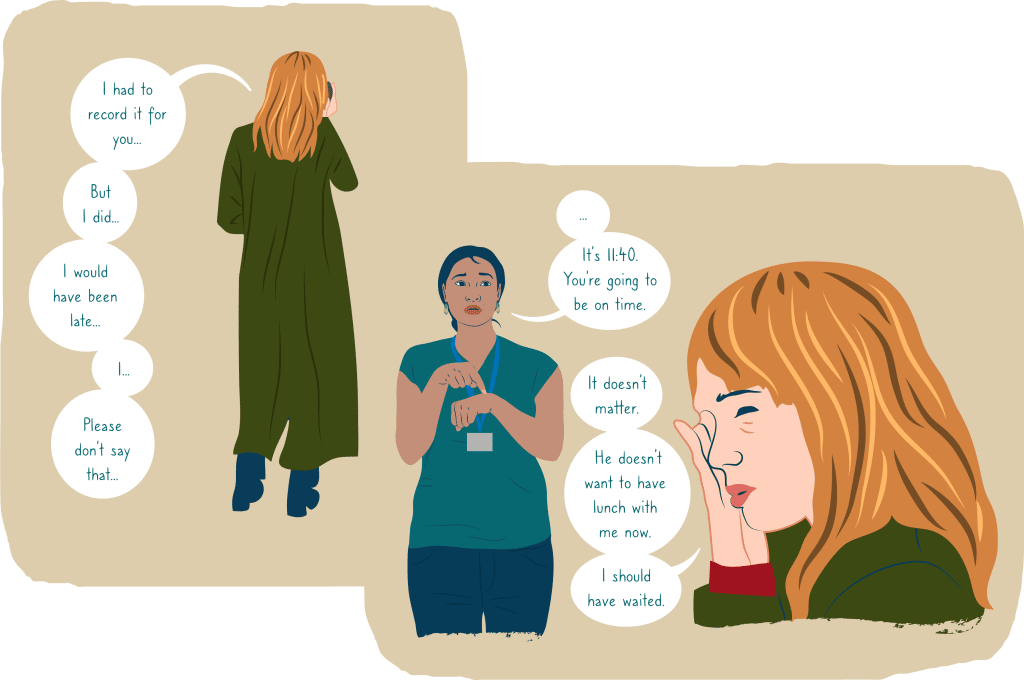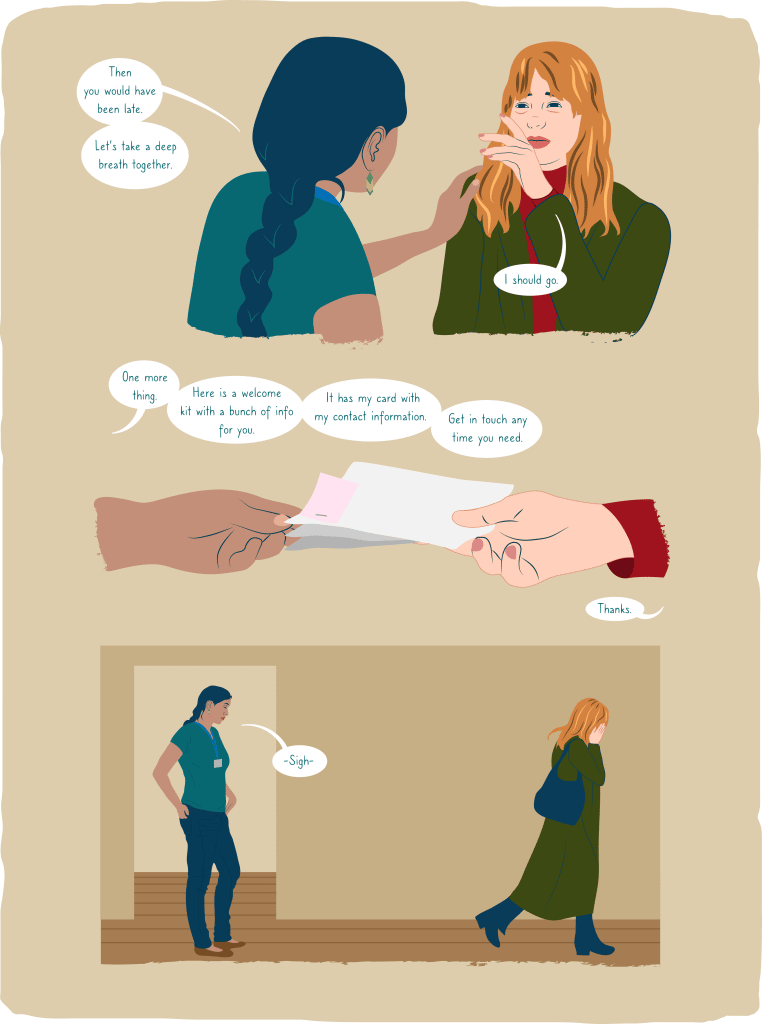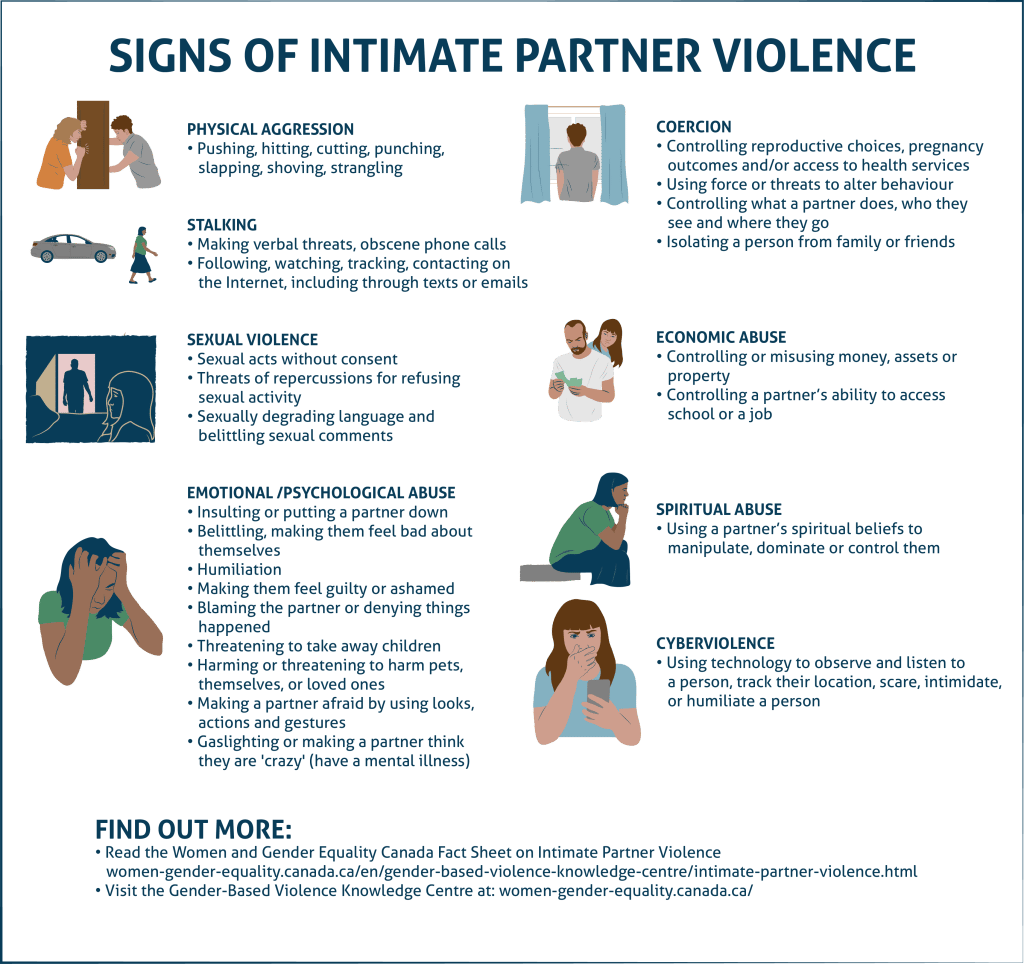 During lunch that day, our student midwife, Leslie, comes to ask me for advice…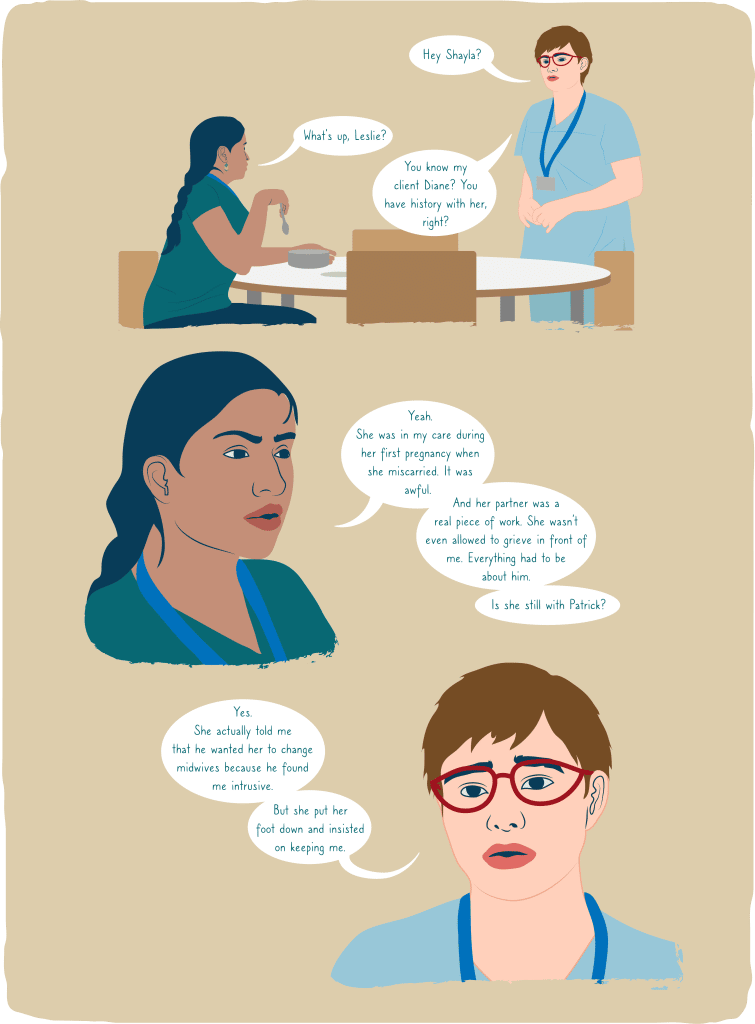 Leslie tells me she is worried about Diane, my former client.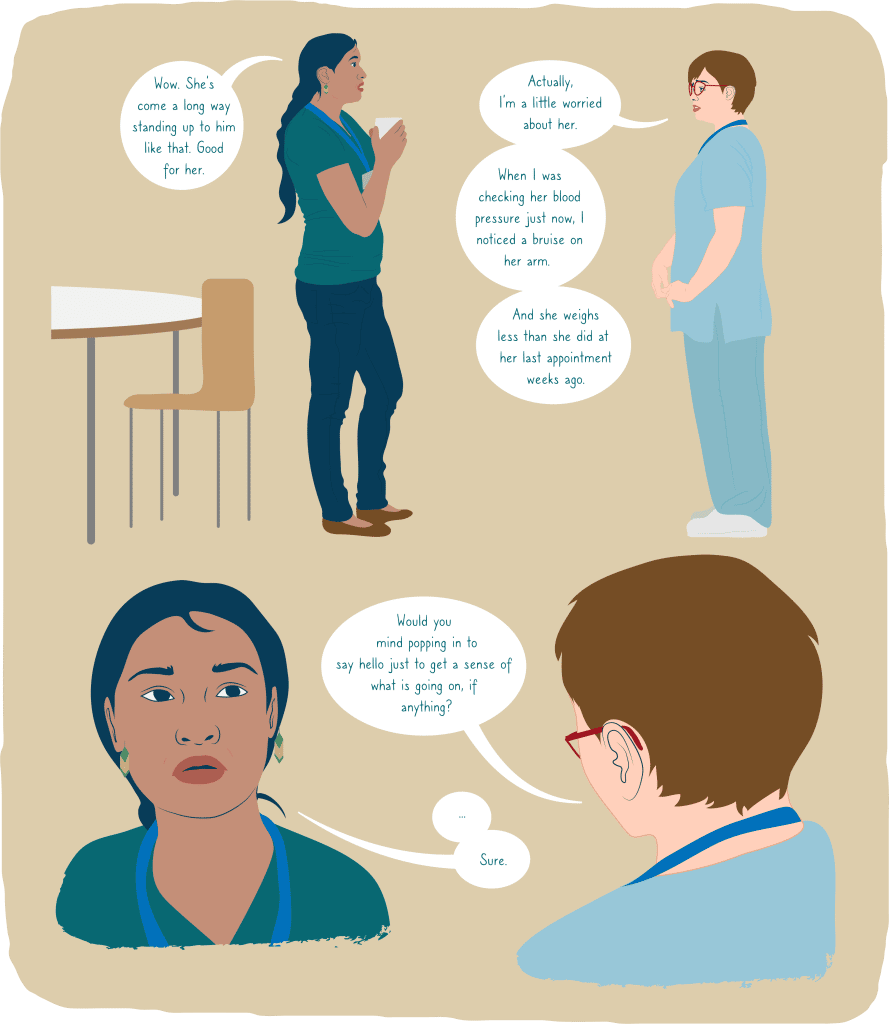 When I greet Diane, I can see right away that she is tense.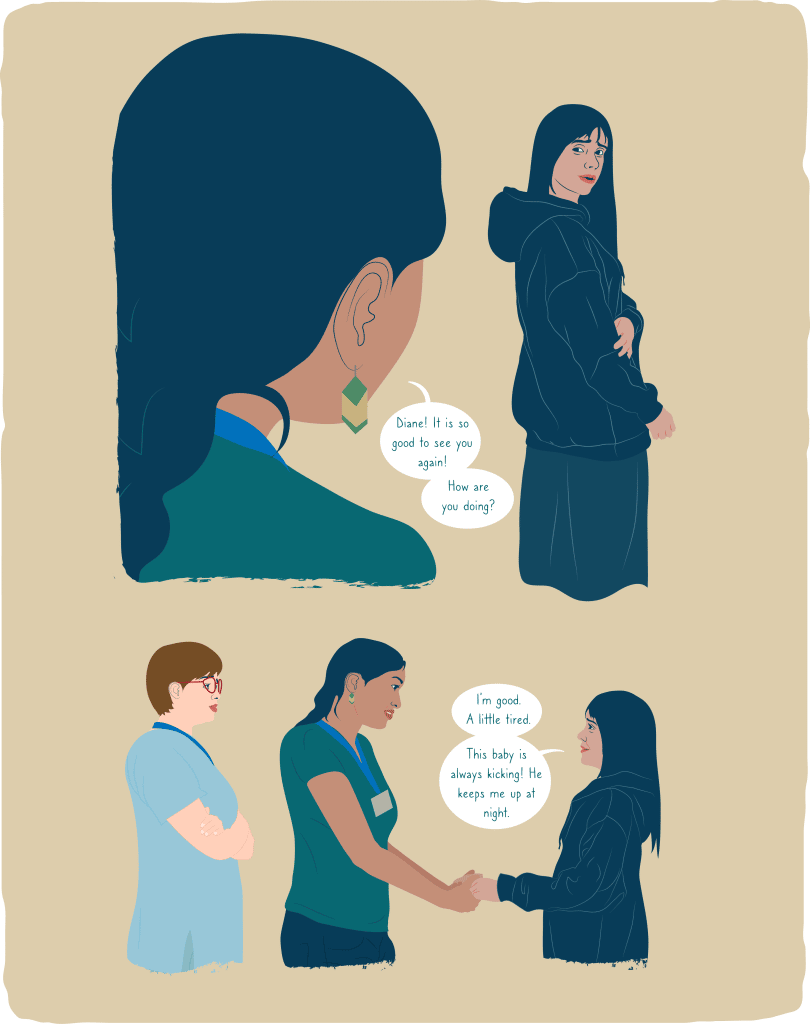 When I ask her to get on the examination bed, I know Leslie's instincts were right. Something is off…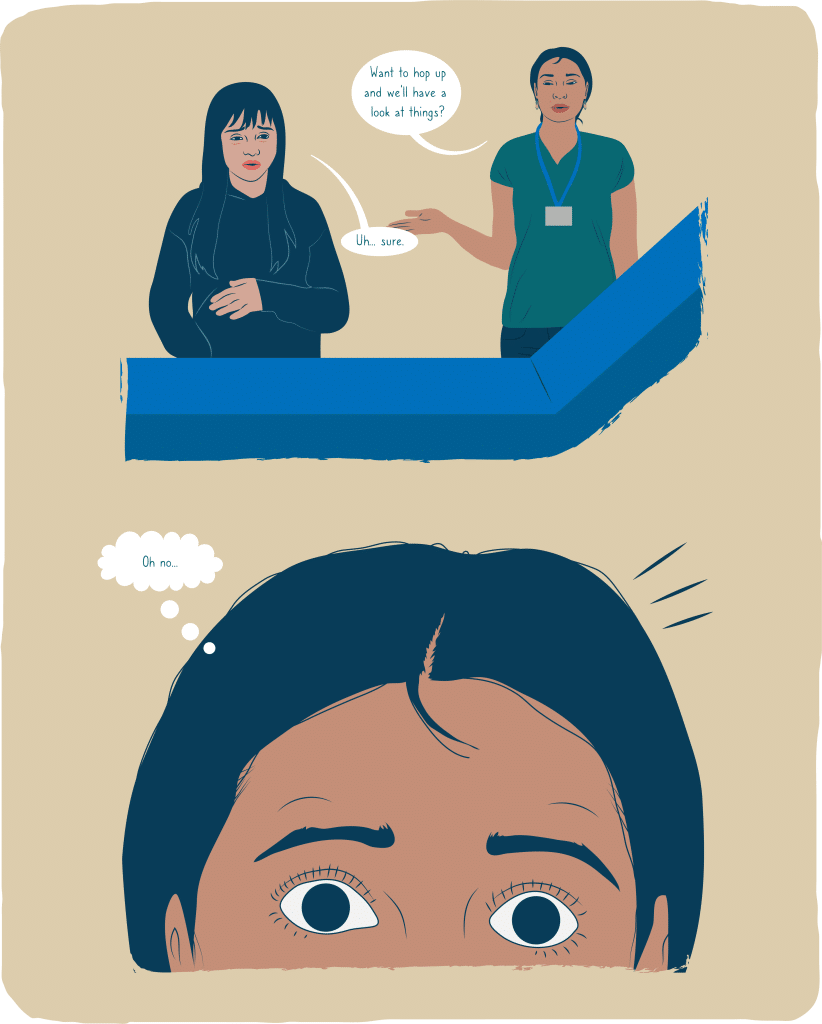 As she gets onto the exam bed, we can see a huge bruise on her thigh.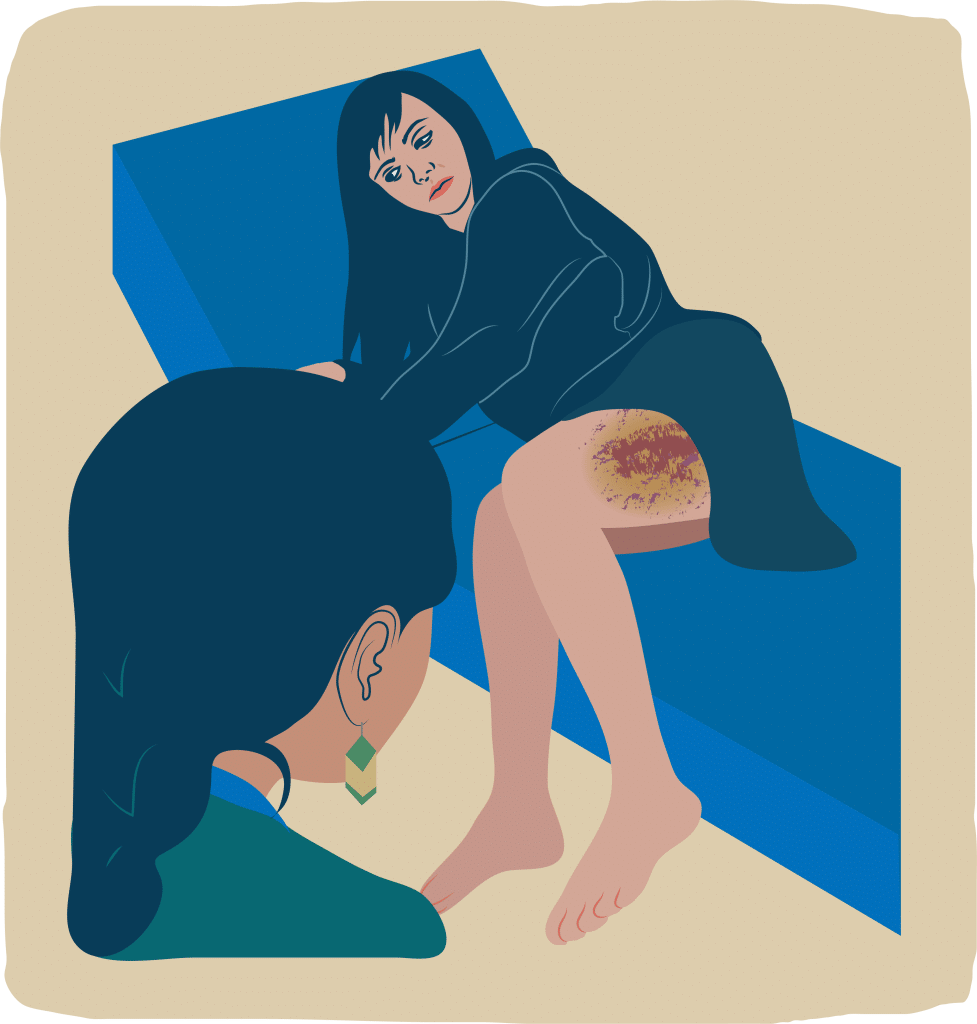 Diane sees the looks on our faces and panics.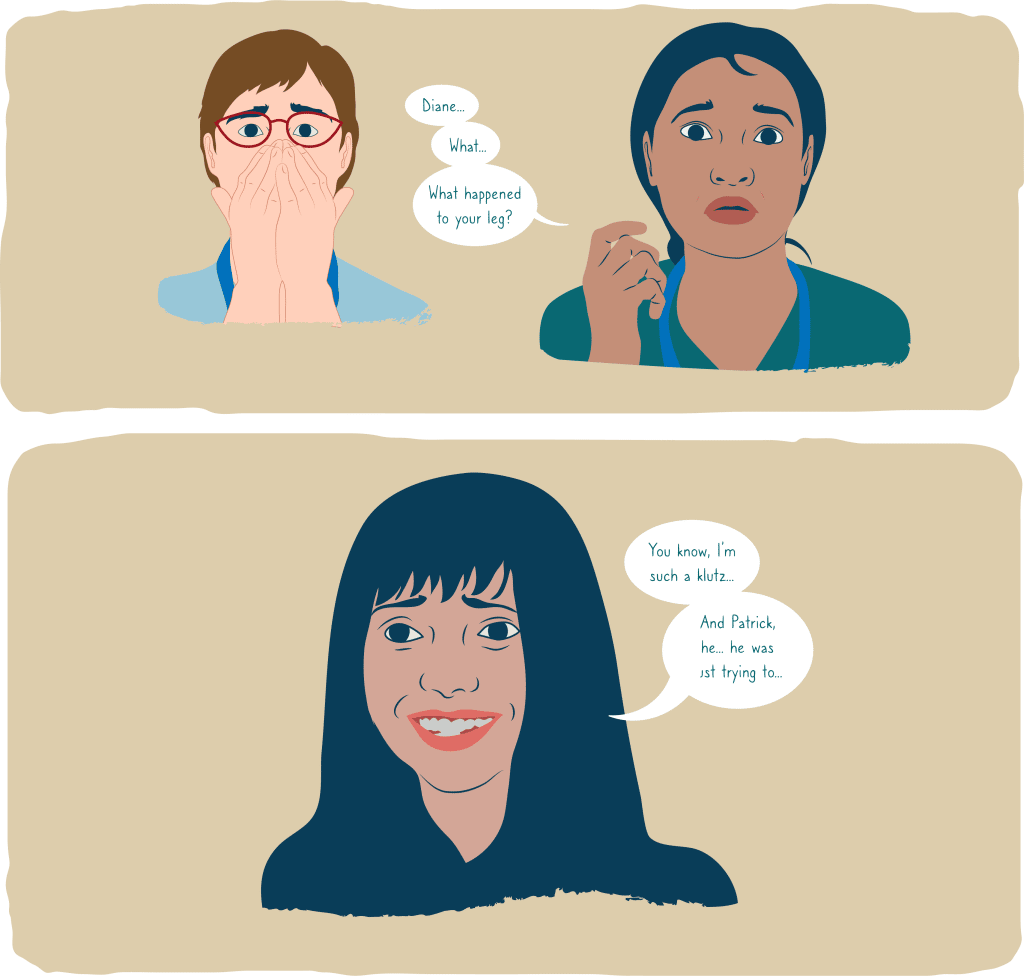 Finally, she cannot hide it anymore and starts to break down.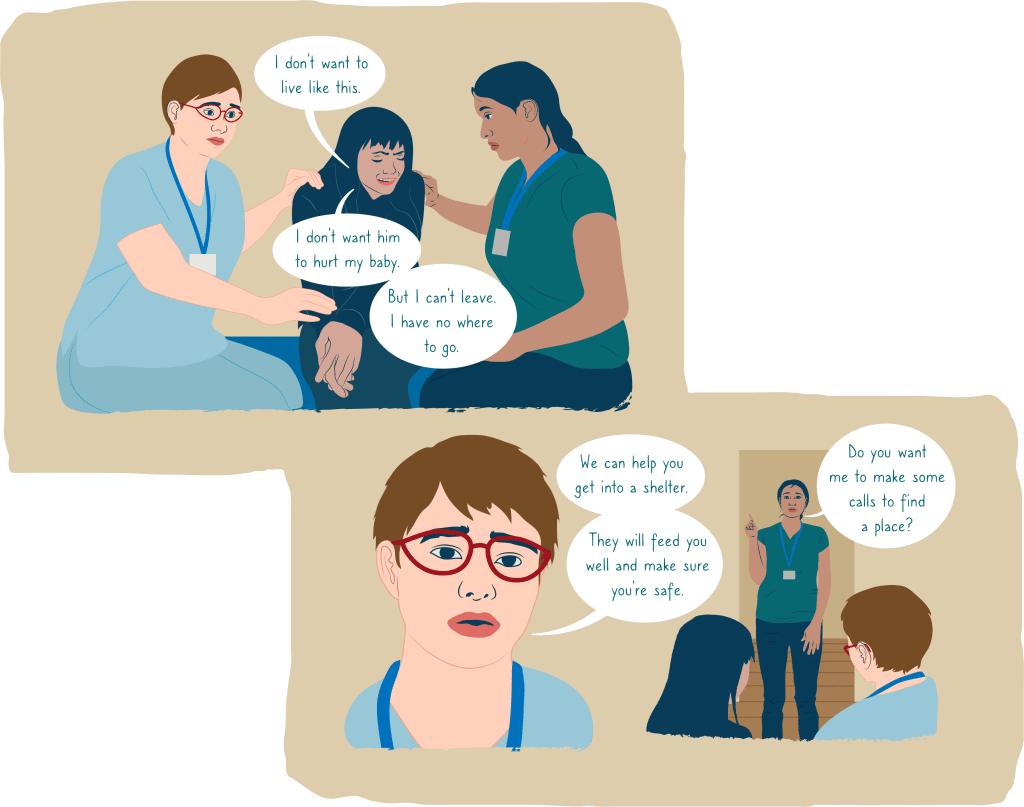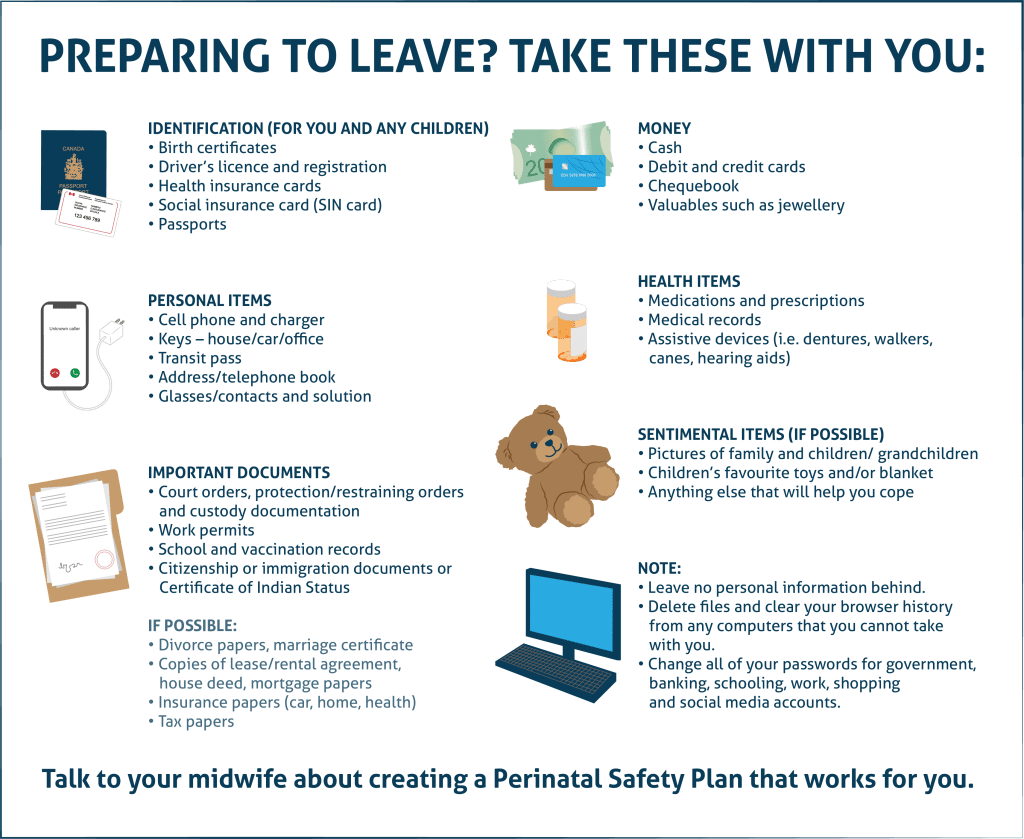 A few months later, things are not going any better for Piper…
She sounds condescending but she looks so defeated…

Sometimes being present is all you can do. You can't force people to get help. They must realize it on their own.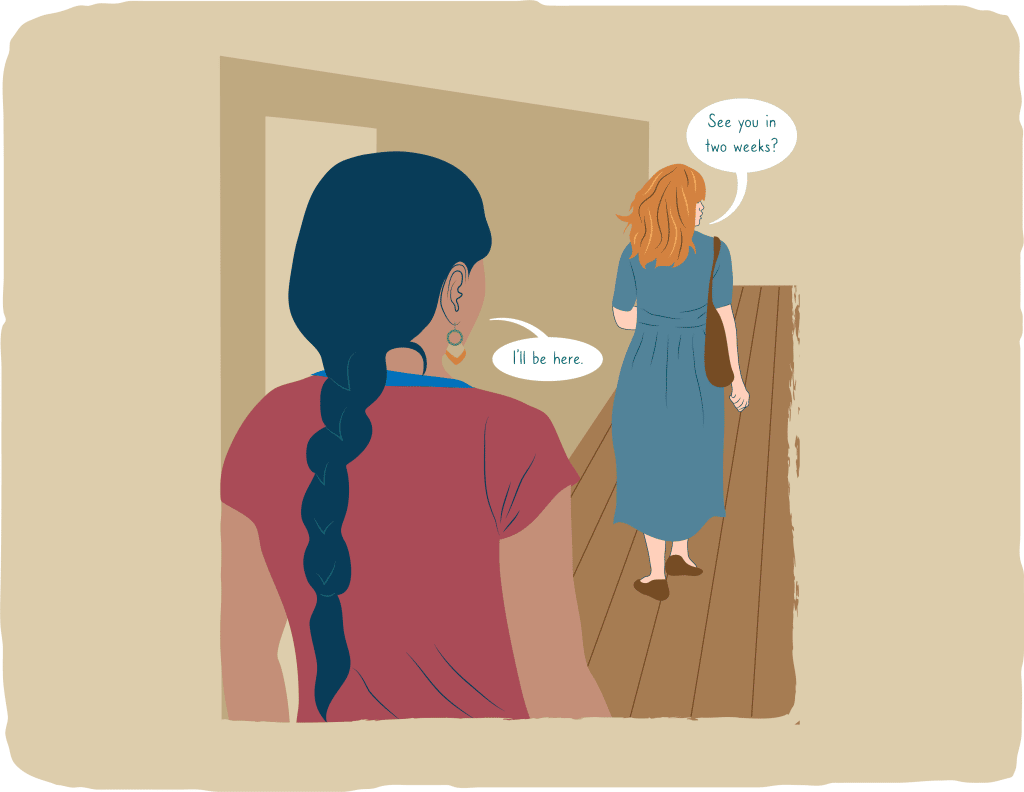 So, I continue with my work, providing the best care I can to pregnant people. I am grateful to witness the love of bringing life into this world.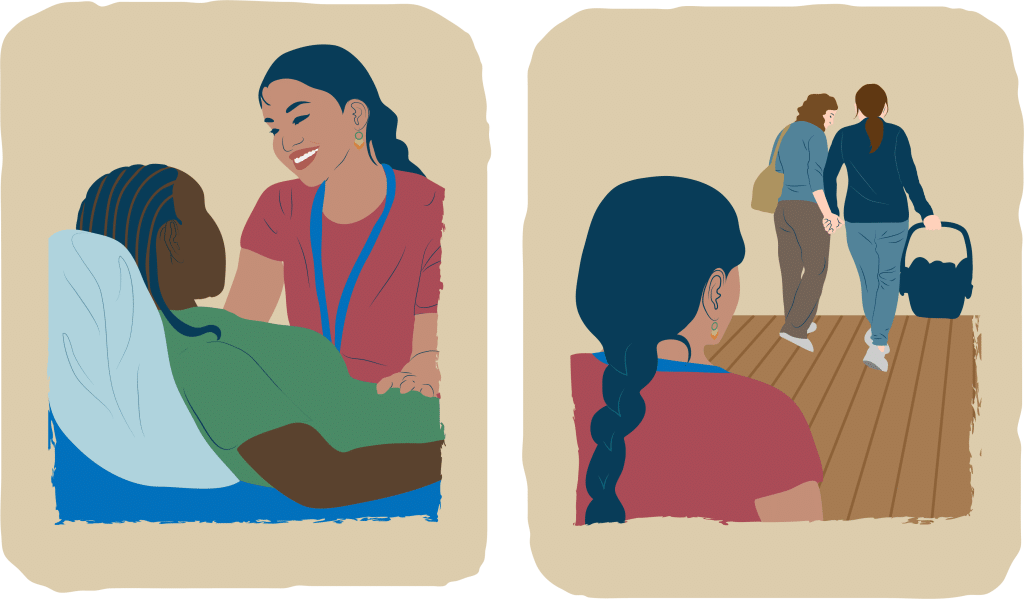 After work, I have somewhere important to go. It took some effort, but Leslie and I were able to get Diane into a great shelter.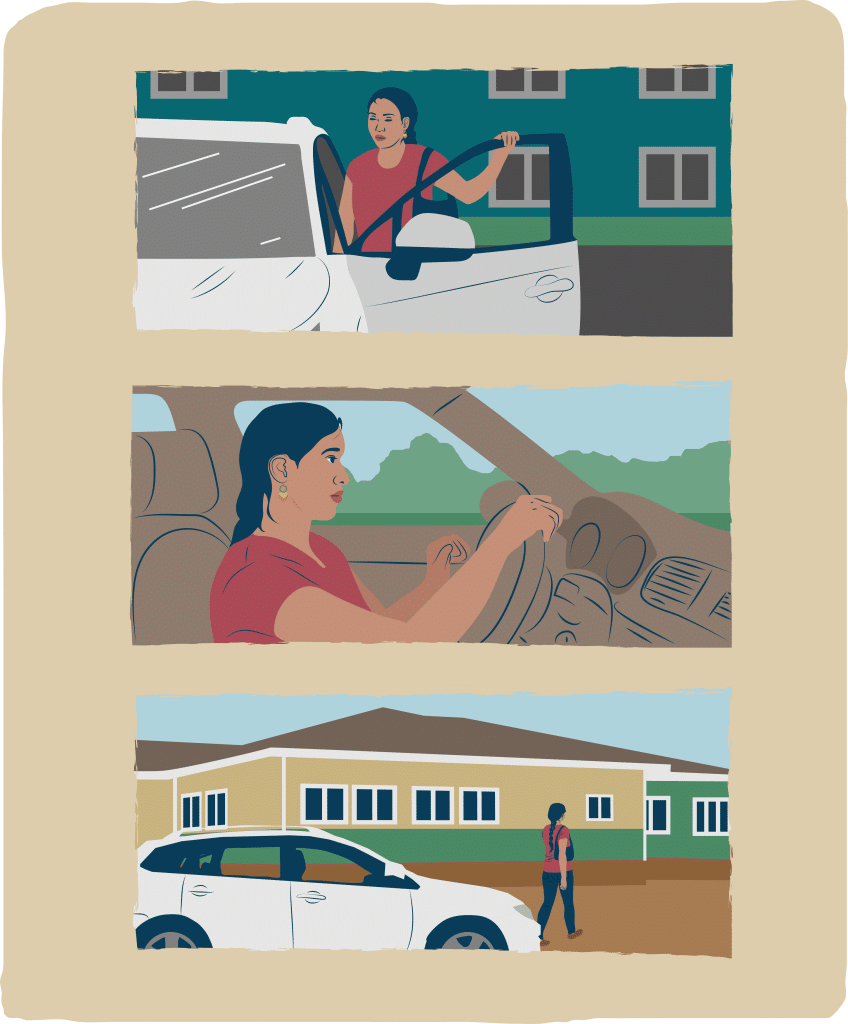 When I see her, she is almost unrecognizable. She is a healthy weight and appears happy and glowing.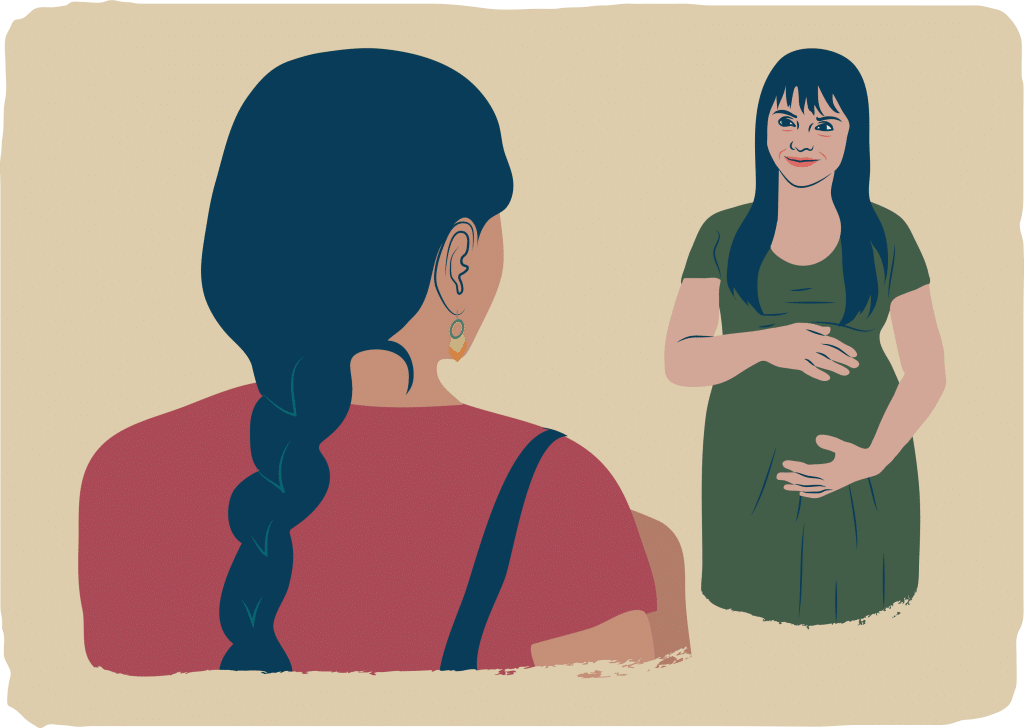 I am so happy to see her. We talk for a long time. She tells me about her life, about when she was growing up and her mom was in and out of abusive relationships. Diane wants to break that cycle for the sake of her baby. She is full of hope now. It is just so great to see. Her path is going to be difficult, but it is better than the one she was on.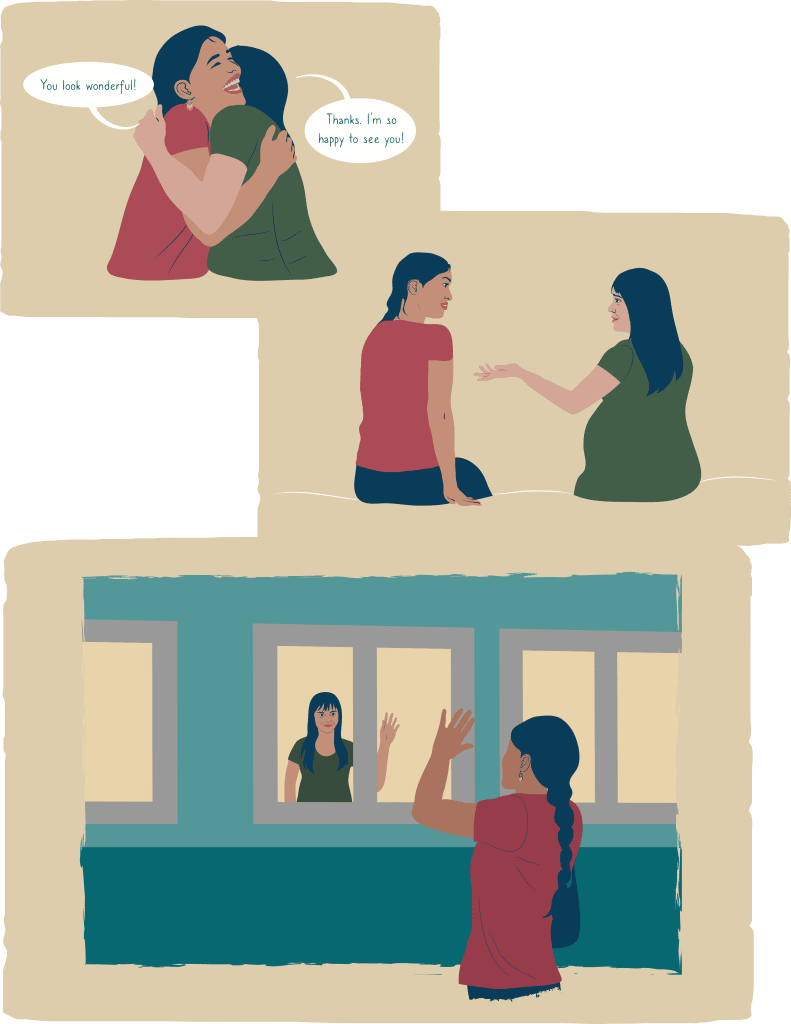 By the time I get home, it is late. It has been a heavy day but a fulfilling one.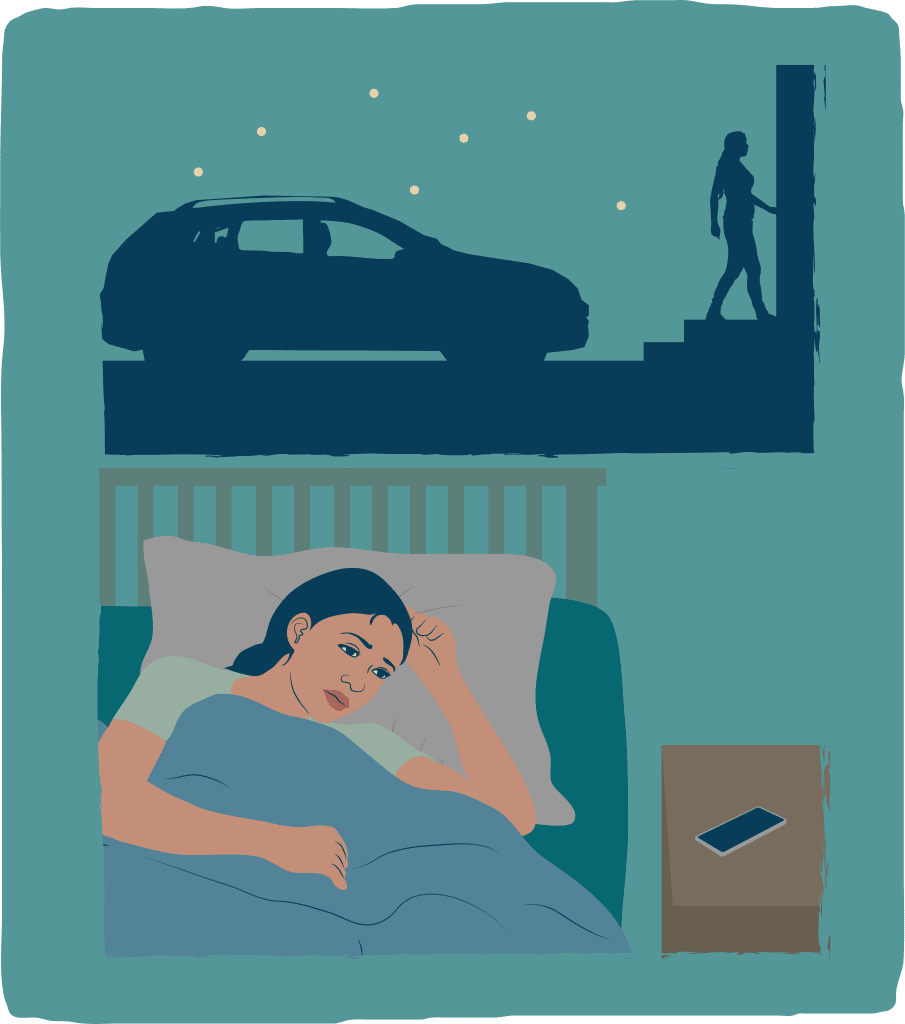 After getting into bed, my phone rings…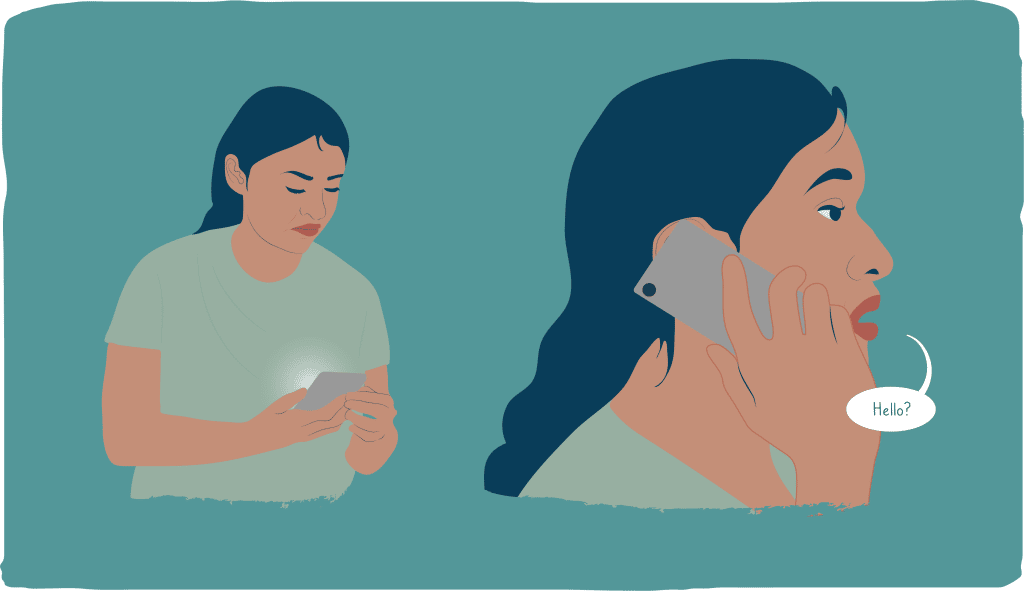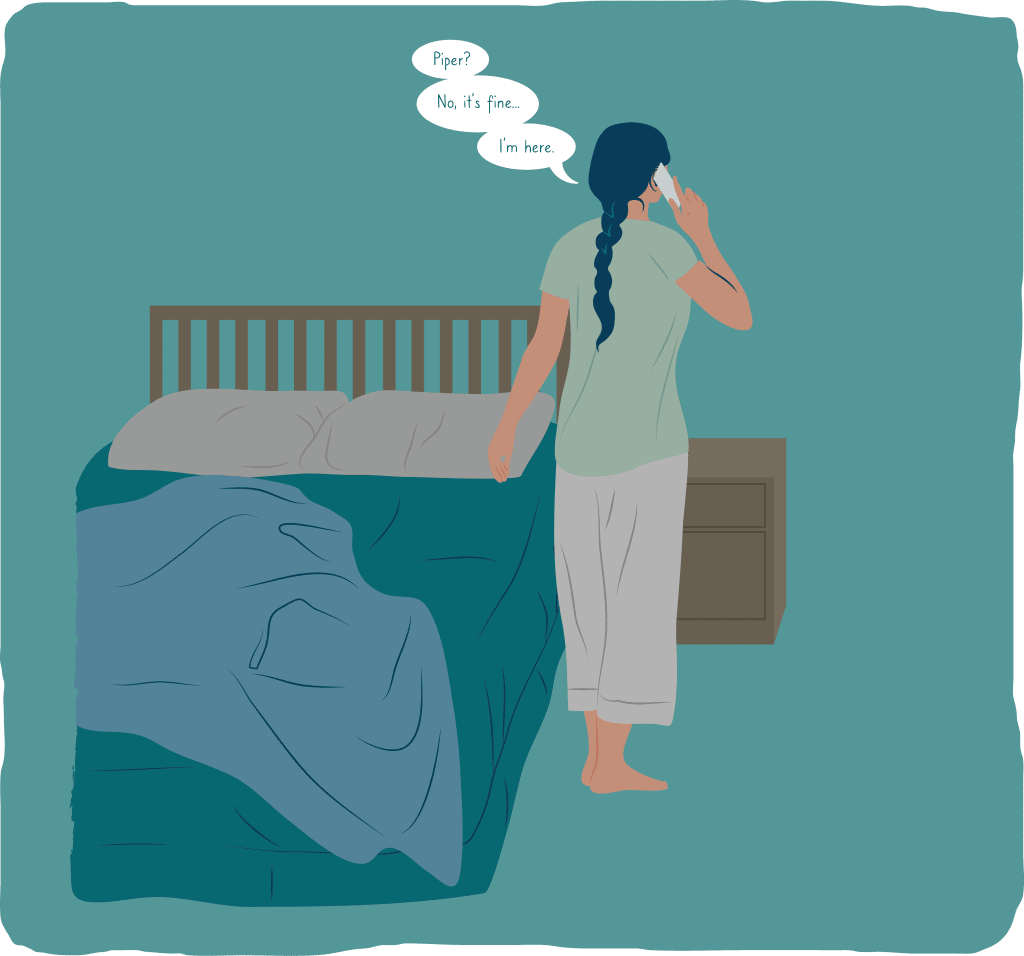 The end.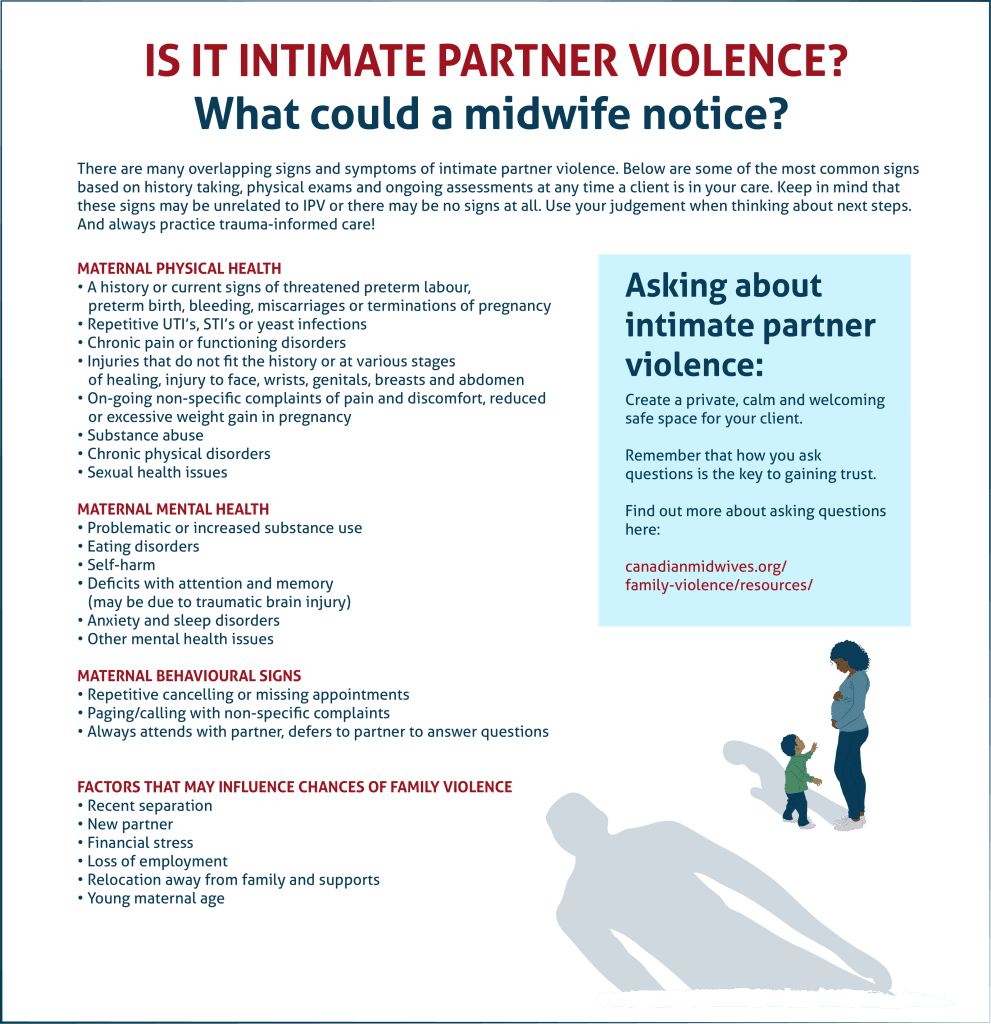 FOR IMMEDIATE HELP:
Call 911
FIND A SHELTER: